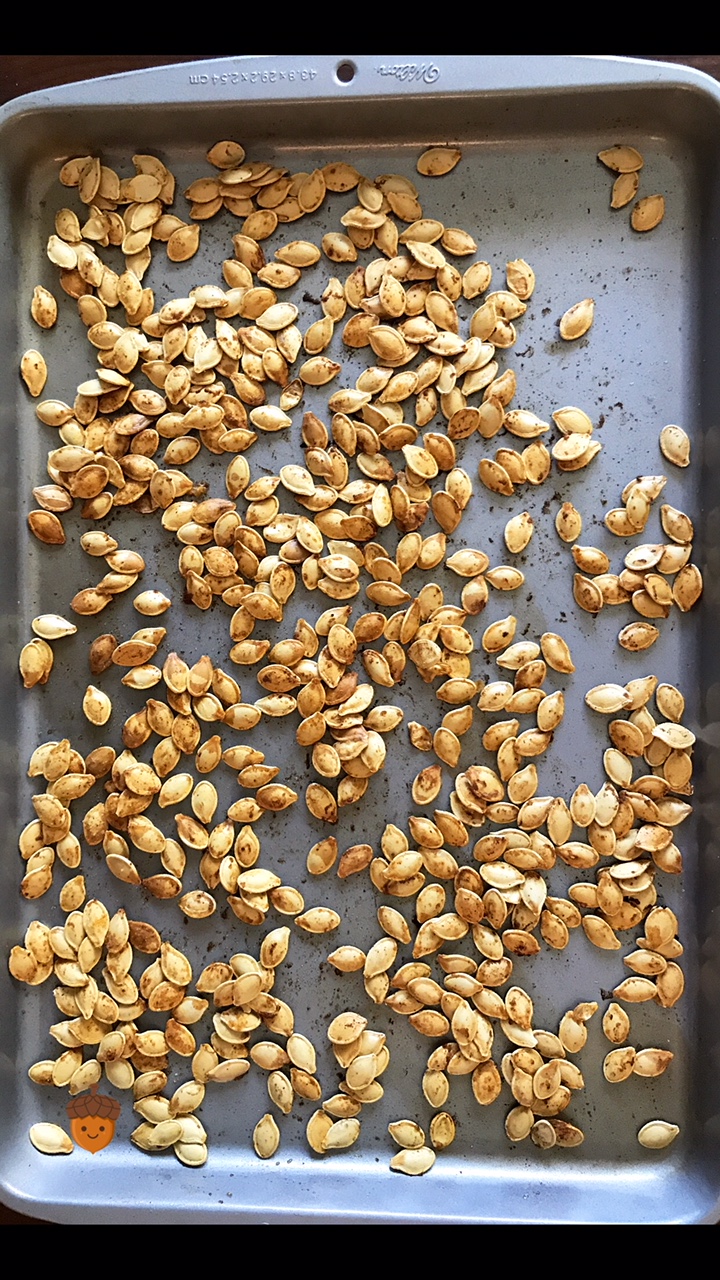 Recipe adapted from: Gimme Some Oven
Ingredients
1 1/2 cups Pepitas (raw, hulled pumpkin seeds)
2 teaspoons Olive oil
Pinch Salt
Seasonings (any combination of the following)

Garlic salt
Chili powder + lime juice
Herbs de provence or Italian seasoning
Smoked paprika
Cinnamon + chili powder
Worcestershire sauce + seasoned salt
Directions
Preheat oven to 350°F. Line baking sheet with aluminum foil.
In a bowl, mix pumpkin seeds with small amount of olive oil. Use just enough oil so the seeds are very lightly coated.
Add salt and seasoning of choice to taste, so seeds are evenly coated.
Transfer seeds to baking sheet, bake for 15-25 minutes, until seeds are cooked and lightly brown.
Remove baking sheet every 10 minutes to stir seeds.
Cool and serve.
Nutrition Information (Serves 6)
Calories 206, Protein 10g, Carbohydrate 4g, Dietary Fiber 2g, Total fat 18g, Saturated fat 3, Cholesterol 0mg, Sodium 28mg