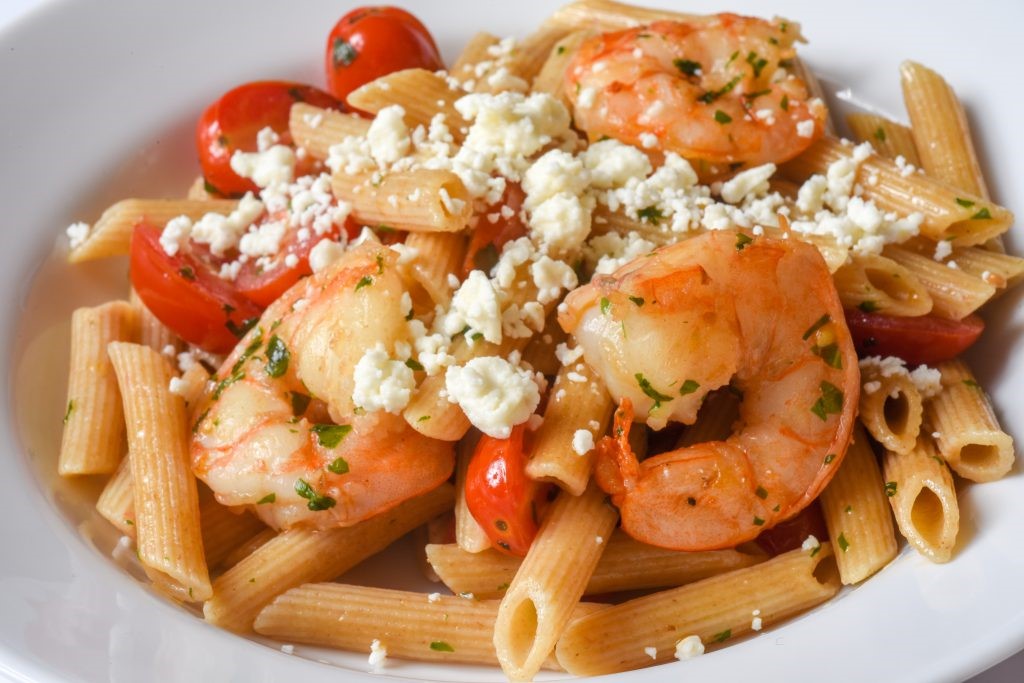 Source: Med Instead of Meds
Serves 6
Ingredients
1-pound whole wheat penne pasta
2 tablespoons olive oil
1-pound shrimp, deveined, shells, and tails removed
3 tablespoons chopped fresh basil
2 pints grape tomatoes cut in half
4 ounces low-fat feta cheese
Instructions

Cook pasta as directed.
While pasta is cooking, heat skillet over medium-high heat. Add olive oil to the pan.
Sauté shrimp in olive oil until pink.
Add basil and grape tomatoes and sauté for an additional two minutes until slightly wilted. Turn off heat.
Add feta and stir.
Serve shrimp, basil, tomatoes, and feta over whole wheat pasta.
Nutrition Information
Calories: 428; Total Fat: 10g; Sodium: 552mg; Total Carbohydrate: 60g;
Dietary Fiber: 10.5g; Protein: 30g.