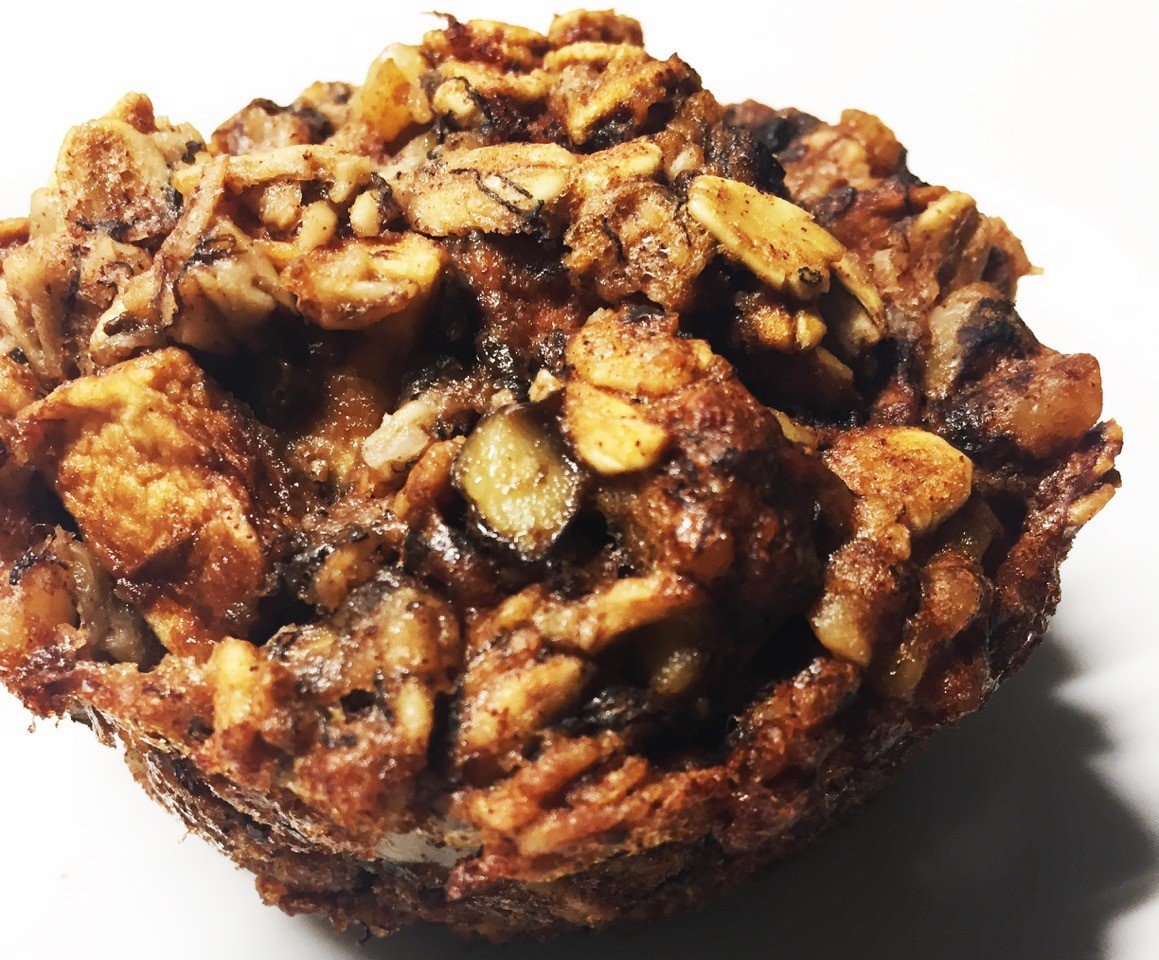 Ingredients
2 overripe bananas
1 1/2 cup chopped apples
1 cup chopped nuts (walnuts, pecans, or almonds)
2 eggs
1 cup old fashioned oats (not quick cooking)
1 teaspoon cinnamon (you can use Chinese 5 spice for a different flavor)
2 teaspoons baking powder
1 teaspoon baking soda
½ teaspoon salt
Instructions
Preheat oven to 400 degrees.
Line 12 muffin tins with muffin paper or grease with canola oil.
Mash bananas with a fork in a medium bowl.
Add apples, nuts, and eggs to the bananas, mix well.
In another bowl, mix dry ingredients.
Add the banana mixture to the dry ingredients and mix until just combined.
Spoon the muffin mixture into muffin cups.
Bake for 20 minutes.
Place on a wire rack for cooling.