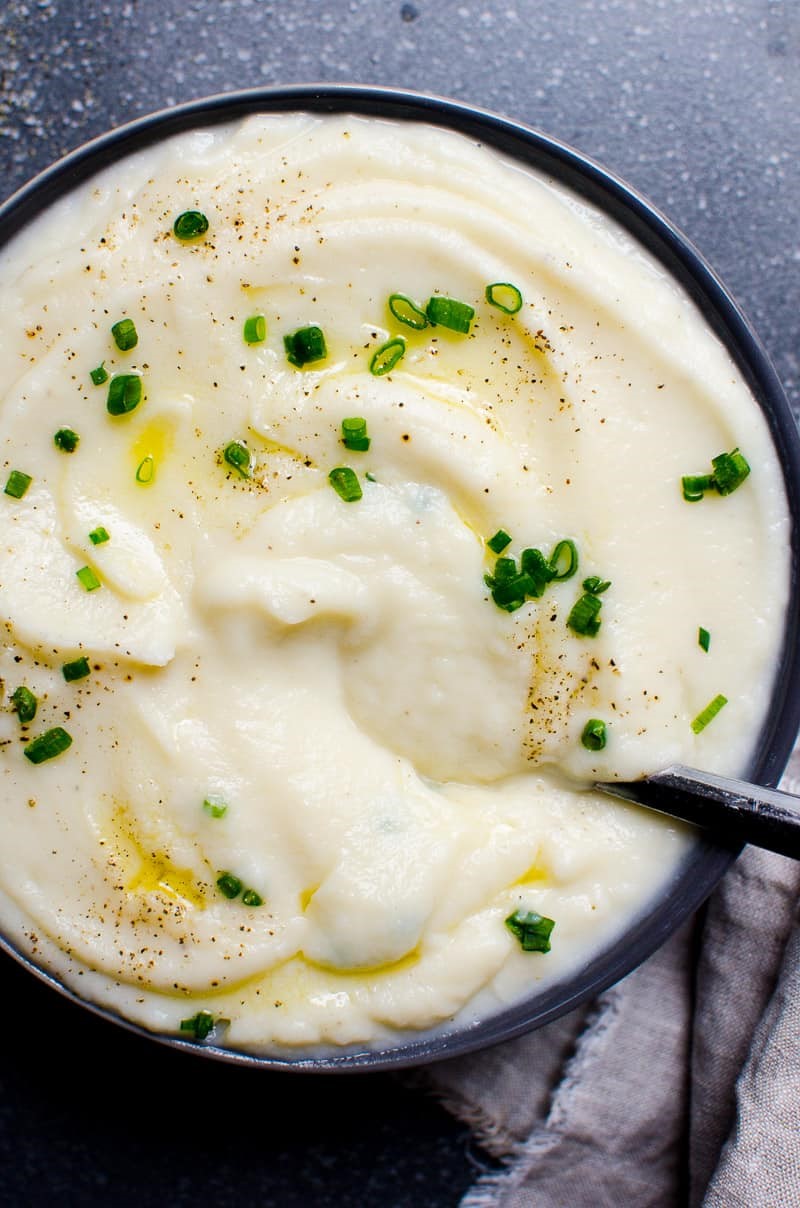 Source: ifoodreal
Serves 4
Ingredients
1 medium (2.5-3 lbs) cauliflower head
2 large garlic cloves
1 tablespoon butter (or olive oil)
½ teaspoon salt
Ground black pepper to taste
Instructions

Separate cauliflower into florets and cut into smaller chunks.
In a medium pot, combine cauliflower, garlic, and add enough cold water to cover the vegetables.
Place lid on top and bring to a boil – reduce heat to low and cook for about 10 minutes or until cauliflower is fork tender.
Drain.
Add butter (or olive oil), salt and ground black pepper to taste.
Using a blender (or food processor), process until very smooth or desired constancy – adjust salt and pepper to taste if necessary.
Serve hot like you would mashed potatoes.
Notes
Fresh or frozen cauliflower rice can be used as well.
Nutrition Information
Calories: 99; Total Fat: 3.7g; Sodium: 398.8mg; Cholesterol: 7.6mg;
Total Carbohydrate: 14.6g; Sugar: 5.4g.