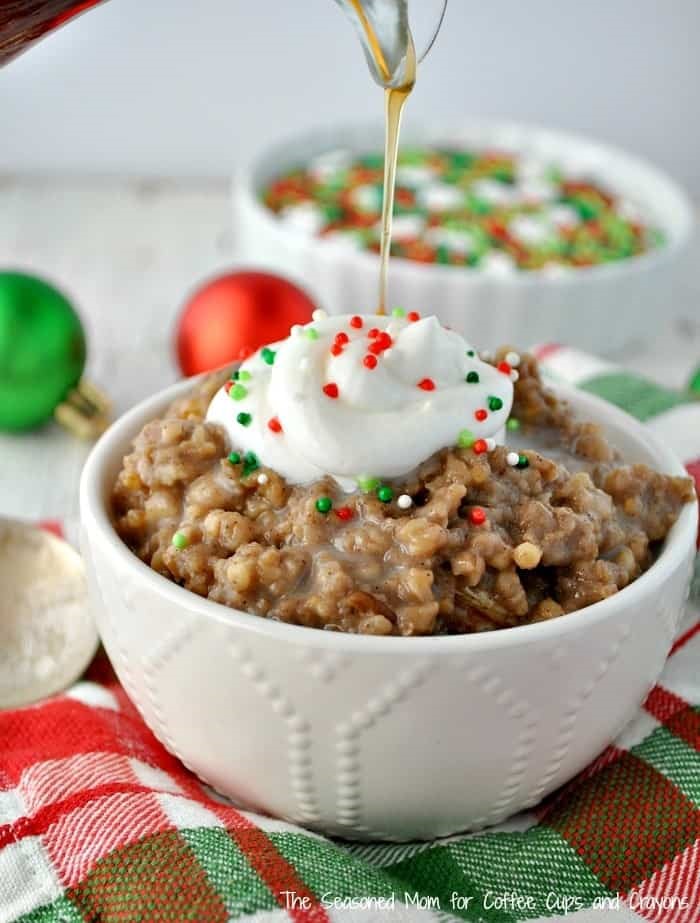 Source: The Seasoned Mom
Serves 4-6
Ingredients
2 cups uncooked steel cut oats
½ teaspoon salt or more to taste
1 tablespoon cinnamon
1 teaspoon ginger
1 teaspoon nutmeg
½ teaspoon cloves
½ teaspoon allspice
8 cups water
¼ cup molasses
Optional toppings:

Chopped and toasted pecans, dried cranberries, Greek yogurt
Instructions

Spray the inside of a 6-quart slow cooker with cooking spray.
Combine all ingredients in slow cooker and stir well.
Cover and cook on high for 3-4 hours or on low for 8 hours, stirring occasionally.
Notes
Don't use quick-cooking or old-fashioned rolled oats because they will get too mushy.
You can substitute with maple syrup instead of the molasses, but it won't have that true "gingerbread" taste.
Nutrition Information
Calories: 223; Total Fat: 2g; Sodium: 326mg;
Total Carbohydrate: 45g; Dietary Fiber: 5g; Sugar: 16g; Protein: 5g.