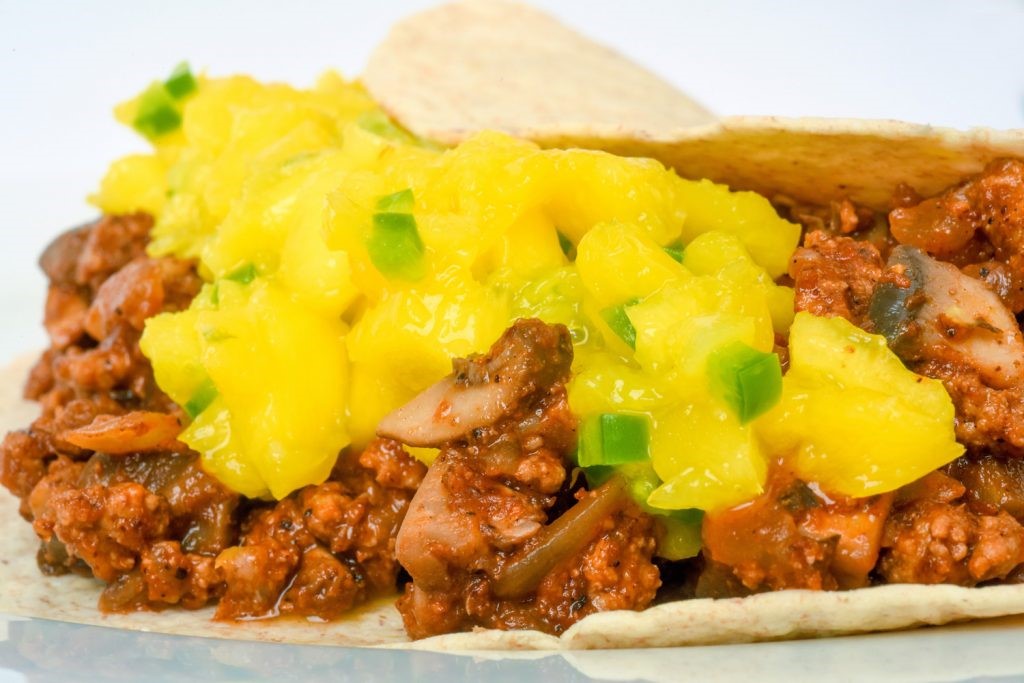 Source: Med Instead of Meds
Serves 8
Ingredients
4 cups white mushrooms
1 tablespoon vegetable oil
1 large onion finely chopped
2 tablespoons homemade taco seasoning
4 tablespoons tomato paste
1-pound ground beef (97% lean), cooked and well-drained (can also use turkey or chicken)
Instructions

Chop the mushrooms finely. This can be done in a food processor.
Cook the chopped mushrooms in a hot skillet over medium-high heat until well done and no moisture remains – approximately 5-7 minutes. Remove the mushrooms from the pan and set aside.
Heat the oil in the skillet and add the onions. Cook for 1-2 minutes stirring frequently.
Add the taco seasoning and the tomato paste. Stir to combine.
Add the cooked mushrooms and the cooked, well-drained hamburger.
Add a little water if needed for everything to be well combined. Serve on corn or whole wheat tortillas.
Nutrition Information
Calories: 98; Total Fat: 5g; Sodium: 288mg; Total Carbohydrate: 9g;
Dietary Fiber: 5g; Protein: 10g.