This is hands down my favorite salsa- and although I make it year-round, it somehow tastes even better in the summer. I use "salsa" but it is more like a side dish or salad. That's because typically you think of just a little salsa with a lot of chip, but in this case, it's a lot of salsa with a little chip thrown in- or just eat by the spoonful. I prefer to eat it on top of black bean tacos or as an appetizer with whole grain chips.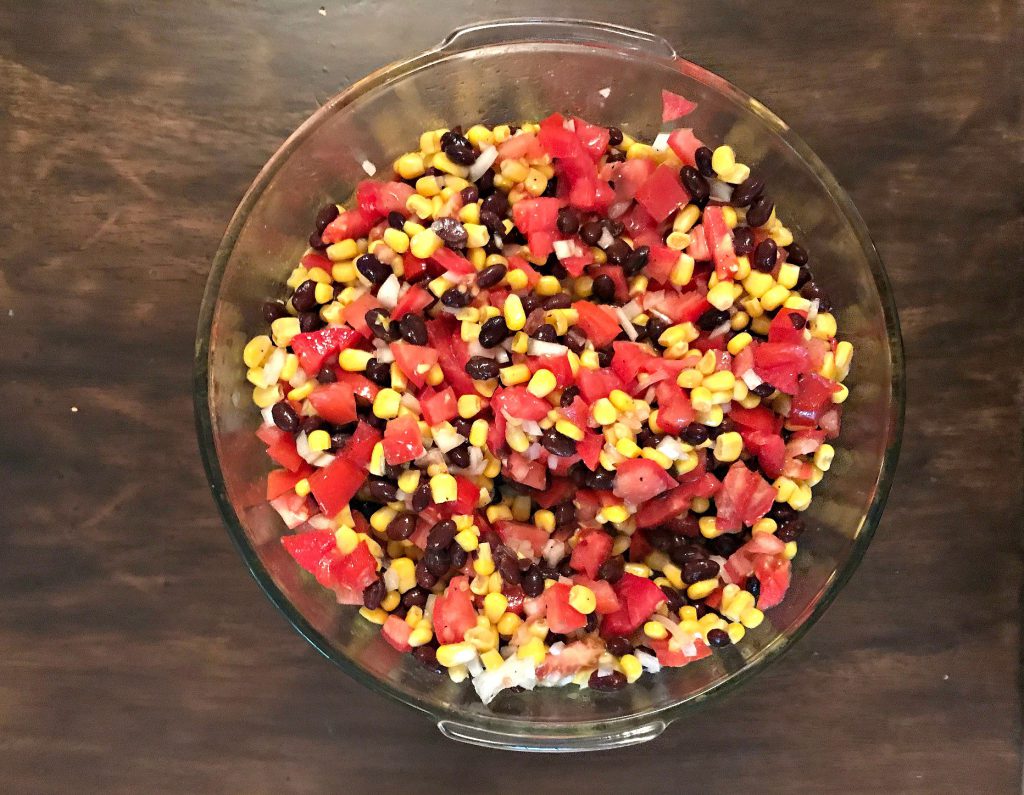 Black Bean, Corn, and Tomato Salsa with Apple Cider Vinegar Dressing
Ingredients:
1 can black beans drained
1 15oz. bag of frozen white corn (or white and yellow mixed)
2 cups tomatoes chopped
1/2 cup white or sweet Vidalia onion chopped
1/3 cup apple cider vinegar
1/3 cup extra virgin olive oil
1/2 teaspoon salt
1/2 teaspoon pepper
1 teaspoon sugar
1/2 teaspoon minced garlic
Preparation:
Mix the black beans, corn, tomatoes, and onion all together in serving bowl.
In a separate bowl, mix the remaining ingredients as dressing.
Pour the dressing over the corn and black bean mixture and stir together.

For those that like cilantro (I do not), add as desired.
I always double the recipe if I'm bringing it to a party
And ENJOY! Want a festive drink to go with it? Flavored sparkling water (La Croix) with some frozen raspberries thrown in is tasty and easy.