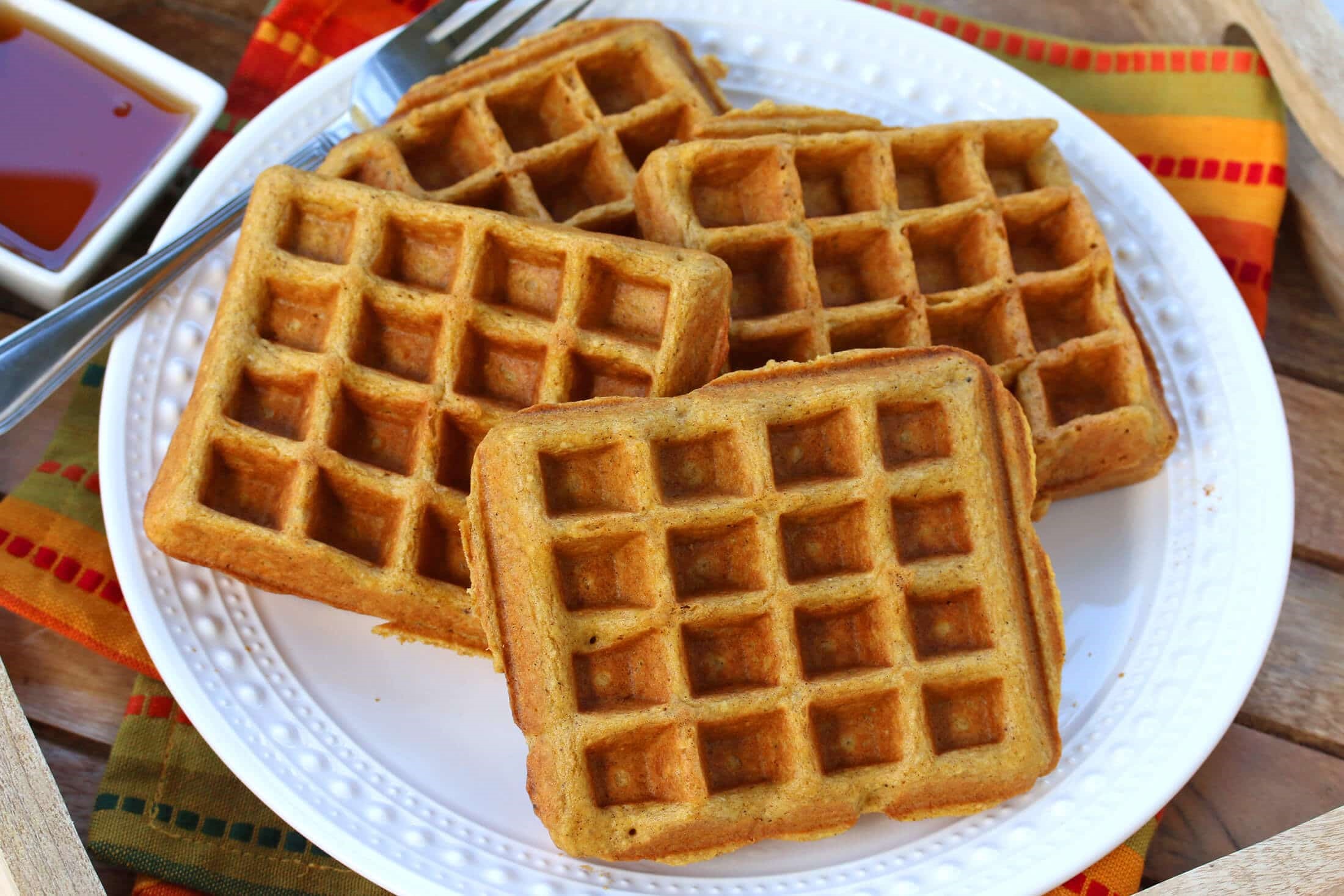 Adapted From: Healthy in a Hurry by Karen Ansel
Serves 4
Ingredients
½ cup whole wheat flour
½ cup all-purpose flour
1 tablespoon baking powder
¾ teaspoon ground cinnamon
¼ teaspoon salt
1 cup low-fat (1%) milk
½ cup canned pumpkin puree
2 large eggs
¼ cup canola oil
1 teaspoon pure vanilla extract
1 tablespoon finely grated orange zest
Instructions
In a bowl stir the flour, baking powder, cinnamon, and salt together.
In a separate bowl, whisk together the milk, pumpkin, eggs, oil, vanilla, and orange zest.
Add flour mixture (step 1) and stir until combined.
Preheat the oven to 200 F (95 C).
Brush the waffle iron with 2 teaspoons of oil and wiping any excess off. On medium heat, spoon ½ cup of batter onto waffle iron – cook until golden brown (3-5 minutes).
Transfer on a plate and keep warm in the oven.
Repeat for 3 more waffles.
Nutrition Information
Calories: 323; Total Fat: 18g (Saturated Fat: 2g); Sodium: 500mg; Cholesterol: 95mg;
Total Carbohydrate: 32g; Dietary Fiber: 4g; Protein: 10g.