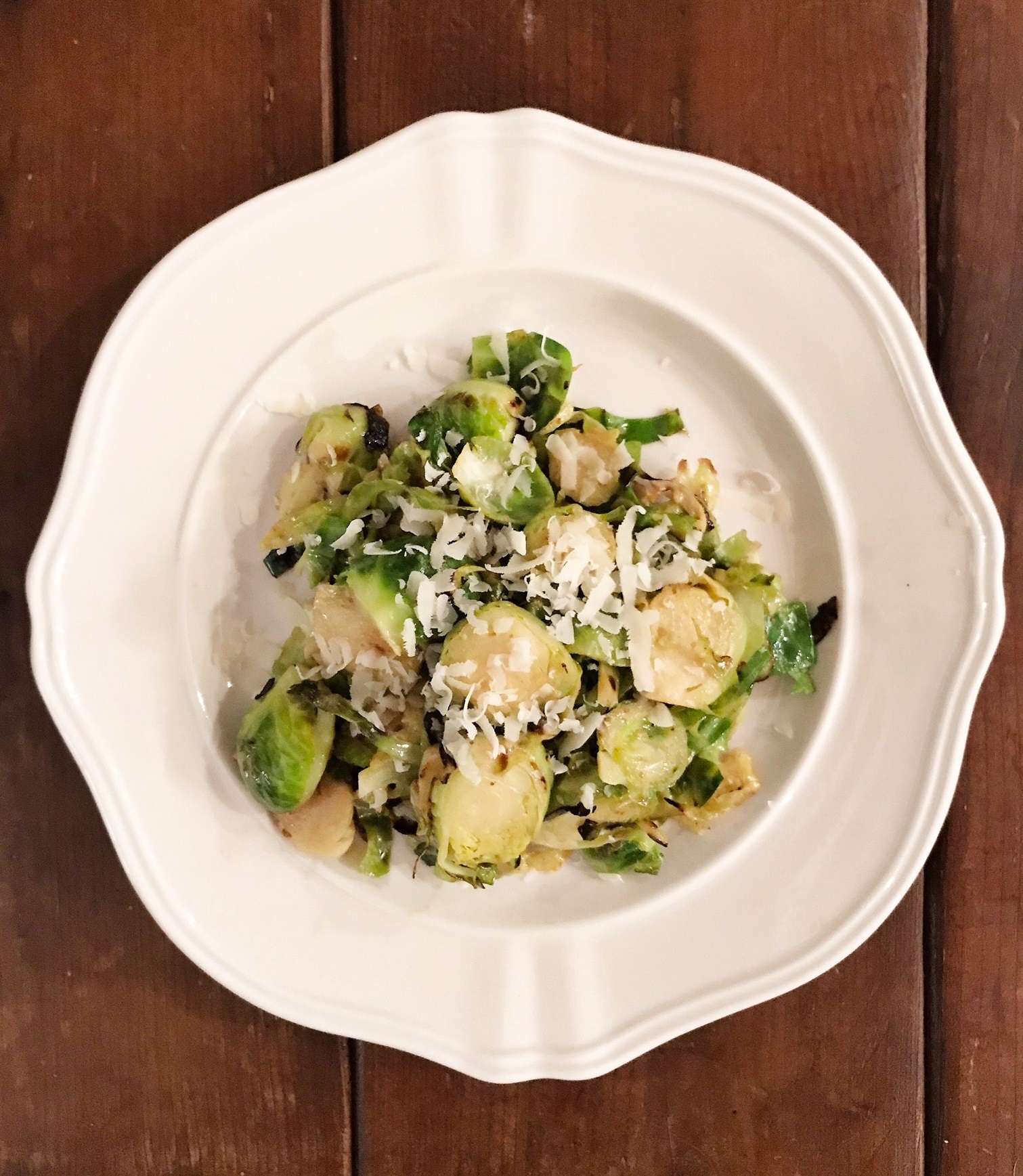 Source: Medinsteadofmed.com
Serves 4
Ingredients
1 pound shaved Brussels Sprouts (you can sometimes find them already cut for you, if not cut
each sprout into thin slices)
1 tablespoon olive oil
2 tablespoons Parmesan cheese
Dressing:
1 teaspoon dijon mustard
1 tablespoon olive oil mayonnaise
1 teaspoon Worcestershire sauce
1 tablespoon lemon juice (preferably fresh squeezed)
2 anchovy filets, finely chopped (optional)
1 tablespoon olive oil
Instructions
Heat 1 tablespoon olive oil in a large skillet or stir-fry pan.
Add the shaved Brussels Sprouts and cook for 7-15 minutes depending on how crunchy you like your sprouts. Make sure to get some char on the leaves.
Transfer the Brussels Sprouts from the pan to a large bowl. Allow to cool while you make the dressing.
To make the dressing, add the dijon mustard, mayonnaise, Worcestershire sauce, lemon juice, and anchovies (if you are using) to a medium bowl and mix well.
Whisk in the tablespoon of olive oil to complete the dressing.
Add the dressing to the warm Brussels Sprouts and combine.
Divide the salad into 4 servings.
Sprinkle each serving with a good pinch of Parmesan cheese.
Notes
Serving size: approximately 1 cup
Prep Time: 15 minutes
Total time: 15 minutes
The anchovies are optional but really add a depth of flavor if you are game. You can chop them super fine so you don't even know they are in there. You could also use anchovy paste if you like.
If you are a fan of garlic, you could add crushed garlic to the dressing.
Nutrition Information
Serving Size: 1 cup
Vegetables: 1 cup
Fruits: 0 cups
Calories: 120 calories
Carbohydrates: 11 grams
Fiber: 4 grams
Protein: 5 grams
Fat: 7 grams
Sodium: 140 mg