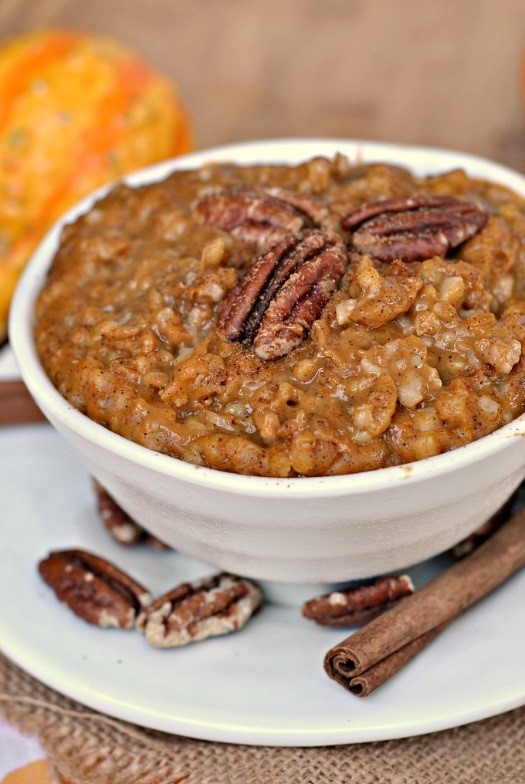 Adapted from: Preventionrd.com
Serves 5
Ingredients
1 (15 oz) can pumpkin puree
1 ½ cups uncooked steel cut oats
1 Tbsp pumpkin pie spice
1 tsp cinnamon
¼ tsp salt
6 cups unsweetened almond milk (or skim milk)
1/4 cup brown sugar
Instructions
Combine all ingredients in an electric slow cooker and whisk well. Cover and cook on LOW for 8-9 hours; stir well before serving.
Notes
Prep Time: 5 minutes
Total Time: 8 hours, 5 minutes
Depending on your slow cooker, your oats may still be slightly soupy. They will quickly thicken as they cool. Reheat with a splash of milk in the microwave for ~3 minutes, mixing half-way through.
Nutrition Information
Serving size: 1½ cups
Made with unsweetened almond milk: Calories: 331; Fat: 8.4; Carbohydrates: 57.6;  Sugar: 15.4;  Sodium: 335; Fiber: 9.0;  Protein: 10.4; Cholesterol: 0