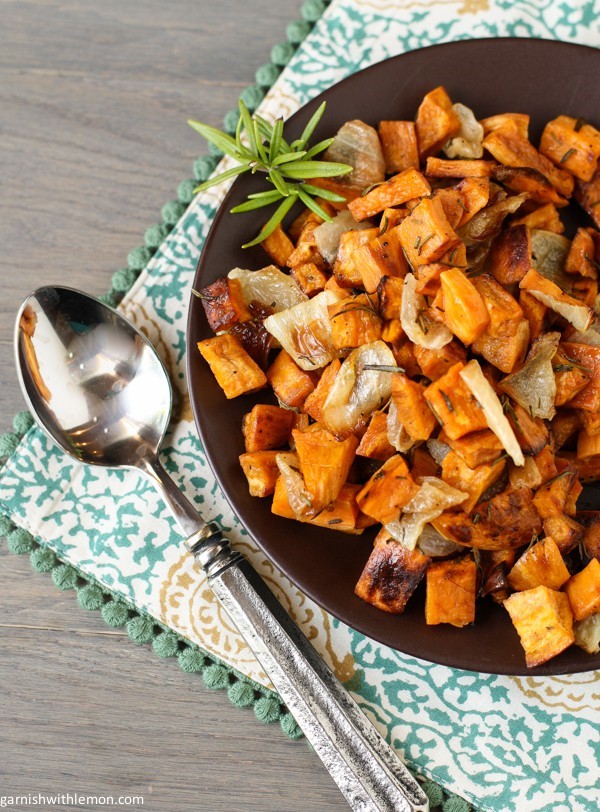 Serves 4
Ingredients:
2-3 sweet potatoes (chopped)
1 onion (chopped)
1 teaspoon whole mustard seeds
½ teaspoon red chili powder
½ teaspoon turmeric powder
½ teaspoon coriander powder
1 teaspoon salt (to taste)
1 tablespoon cooking oil (any kind is fine)
(These are all estimates! Adjust as desired)
Instructions:
In a pot, heat up the oil on medium-high. Wait a couple of minutes.
Test the heat by adding a couple of mustard seeds. When they pop, take the pot off the heat and add the mustard seeds and immediately cover the pot (If they're not popping, put the pot back on the stove; just try to not burn the seeds!).
Once all the mustard seeds are done popping, add the chopped sweet potatoes and onions along with just enough water to almost cover the sweet potatoes and onions to allow them to cook (It's okay to use less water; just want enough to help it cook and have a little bit of a 'sauce').
Add the red chili powder, turmeric powder, coriander powder, and salt.
Stir and let cook uncovered for ~15 minutes on medium, allow some of the water to boil off, stir. occasionally to avoid sticking.
Taste and adjust spices and salt as you prefer.
Serve with rice or Indian bread (naan, roti, paratha) and enjoy!
Notes:
Depending on how much sweet potato and onion is used, more servings can be made.
This dish can be paired well with whole wheat rice or naan/roti.
Nutrition Information:
Calories: 175; Total Fat: 4g; Total Carbohydrate: 22g; Protein: 3g.