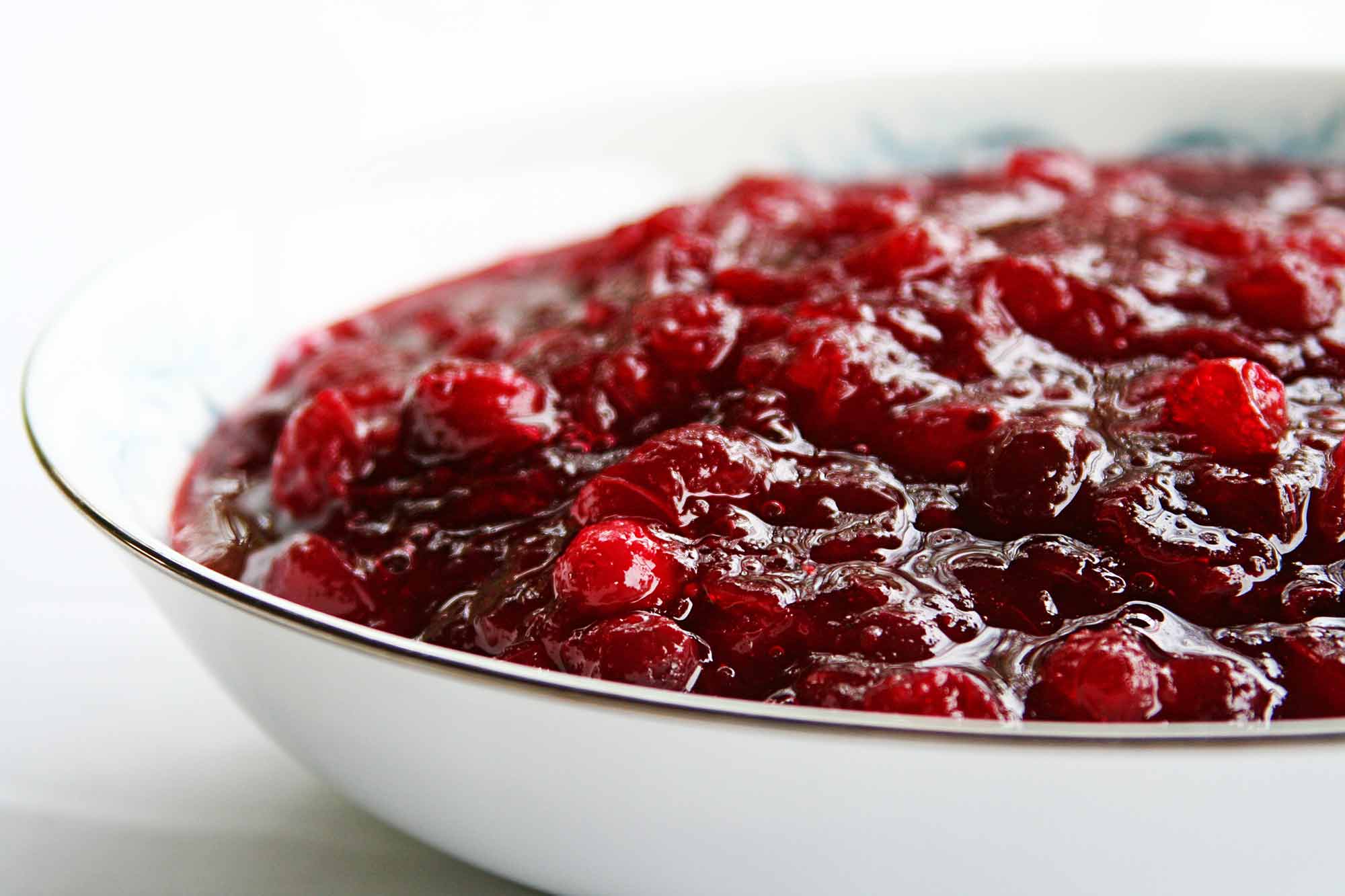 Source: CookingLight.com
Serves 12
Ingredients
2 navel oranges
1 cup sugar
¼ cup water
1 (12-ounce) package fresh cranberries
Instructions
Grate orange to yield 2 teaspoons rind.
Cut oranges in half; squeeze to yield 1/2 cup juice.
Combine rind, juice, and remaining ingredients in a small saucepan; bring to a boil. Reduce heat to low, and simmer 7 minutes or until cranberries begin to pop.
Remove from heat; cover and refrigerate at least 30 minutes.
Notes
Hands-on Time: 12 minutes
Total Time: 42 minutes
Nutrition Information
Serving Size: about ¼ cup
Calories 83
Fat 0.1g
Satfat 0.0g
Monofat 0.0g
Polyfat 0.0g
Protein 0.0g
Carbohydrate 21g
Fiber 1g
Cholesterol 0.0mg
Iron 0.0mg
Sodium 1mg
Calcium 4mg