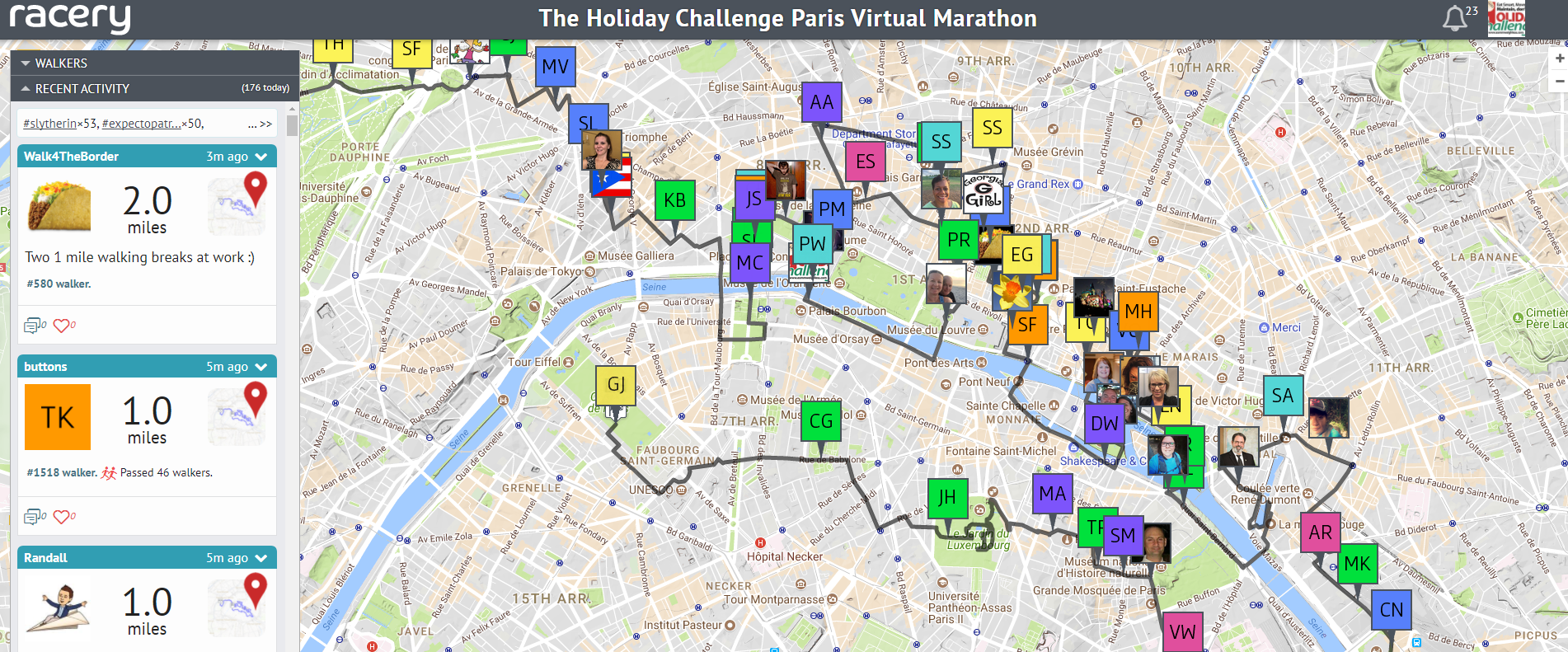 That's right – the 2018 Holiday Challenge is just around the corner. And this year, we will be offering another FREE virtual race for all interested participants. And we want to hear where YOU want to race this year!
In order to participate in the virtual race, participants will enter their daily walking or jogging miles and watch their progress along a 26.2 mile loop through a major city. But the best part – with each entry, the participant will have access to a 360-degree view of their location in that major city.
In 2017, the race was through downtown
Paris
, allowing participants to see iconic sights along the way. In 2016, we ventured across Iceland and saw beautiful waterfalls throughout the race.
But this year, it is up to YOU to decide which city we choose! Vote on your preferred virtual race city by clicking the link below.
Also, registration for the 2018 Holiday Challenge is now open!
You might also enjoy