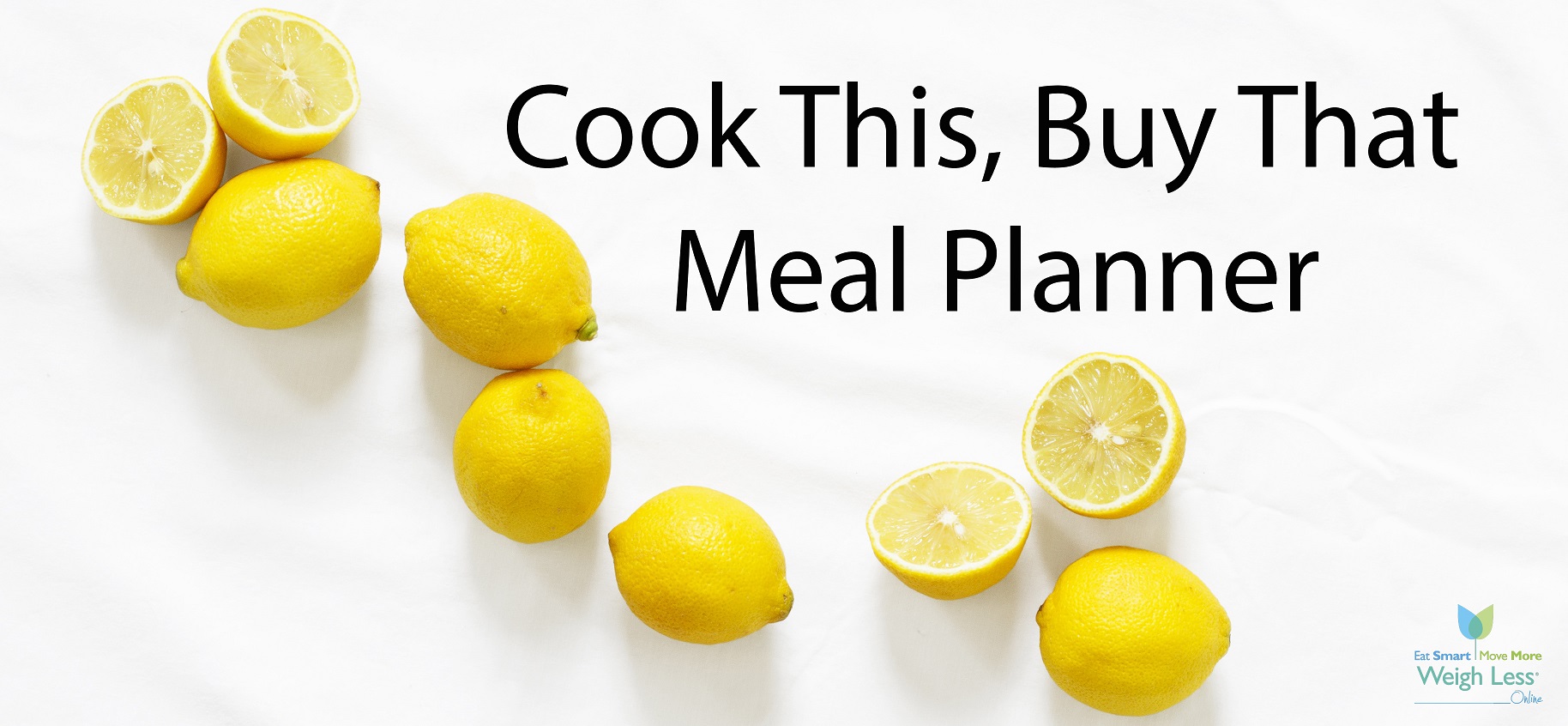 Plan your meals for the week with this downloadable meal planner. Our "Cook This, Buy That" meal planner and shopping list combo makes it easy to plan your meals and keep them organized. It will make your grocery shopping trip easier too.
To meal plan, start by writing down the nights you already have plans – Friday is a friend's birthday dinner? Cross off Friday. Thursday is a late meeting followed by kid's soccer practice? Choose a crock pot meal for Thursday. Then fill in the gaps. It is recommended to include fish at least once or twice a week and having a recurring Salmon Saturdays is an easy way to do that. Write "Salmon" next to Saturday and move on. Include your favorite recipes you know will be easy for weeknights and mix it up using a variety of protein sources (chicken, beans, lentils, turkey, etc.). Don't start with too many new recipes at once, only incorporate one to two new recipes a week and then add them into your rotation if they turn out well. To reduce food waste, incorporate "overlapping" ingredients throughout the week. For example, you might purchase a bag of whole romaine lettuce hearts for Tuesday's turkey taco lettuce wraps but still have enough left over to plan for Greek salads later in the week. To learn more about meal planning and other life hacks, click here: Life Hacks: Eat Healthy on a Busy Schedule Webinar.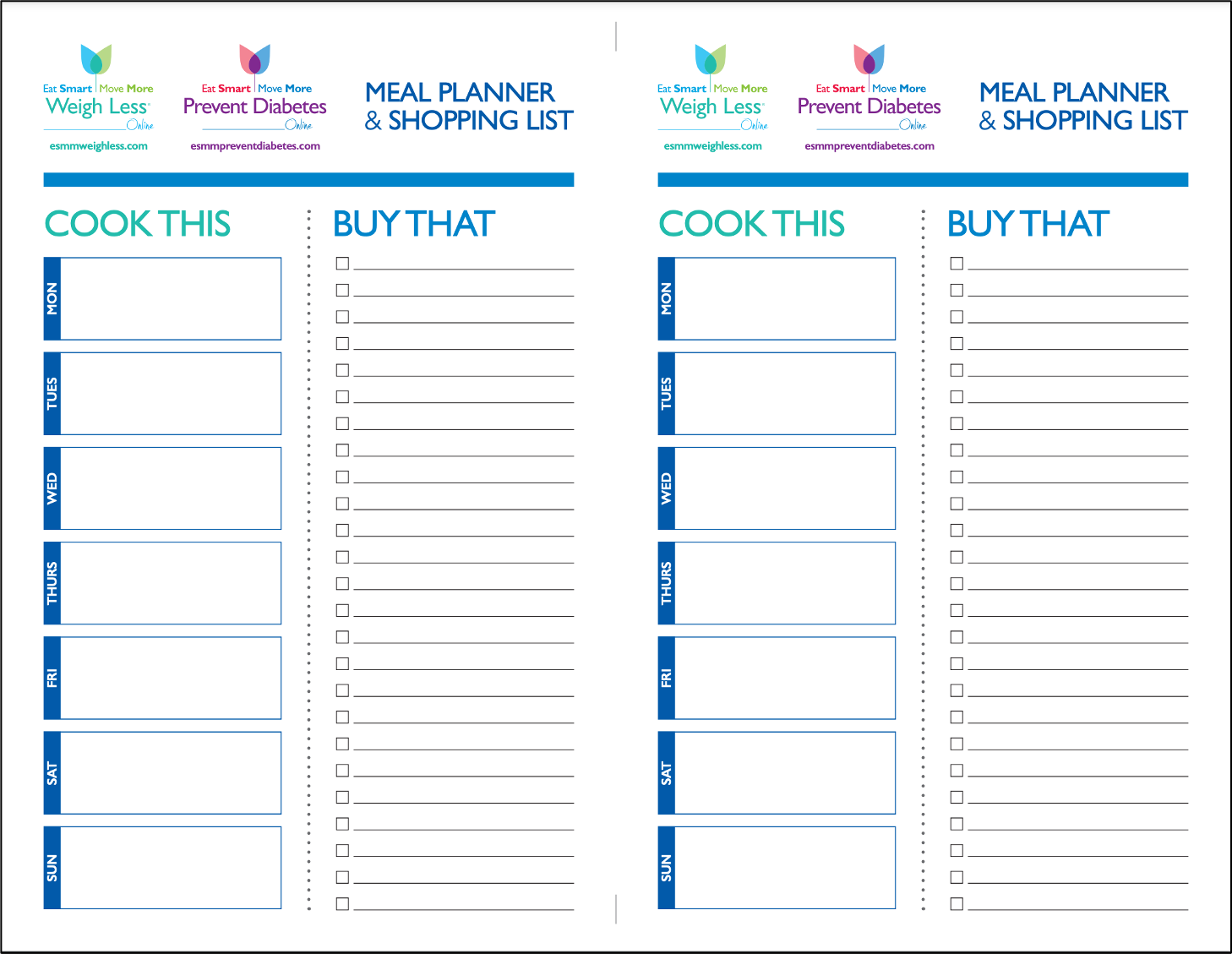 Ready to start meal planning? Download our free Cook This Buy That Meal Planner to get started.