Improve Employee Wellness with Eat Smart, Move More, Weigh Less
Improve the health of your employees or health care members and enroll your group or business in Eat Smart, Move More, Weigh Less. It's a simple three-step process: purchase class seats in bulk, we provide you with a coupon code and custom marketing materials, and then employees choose their own preferred class day/time. Here's how it works: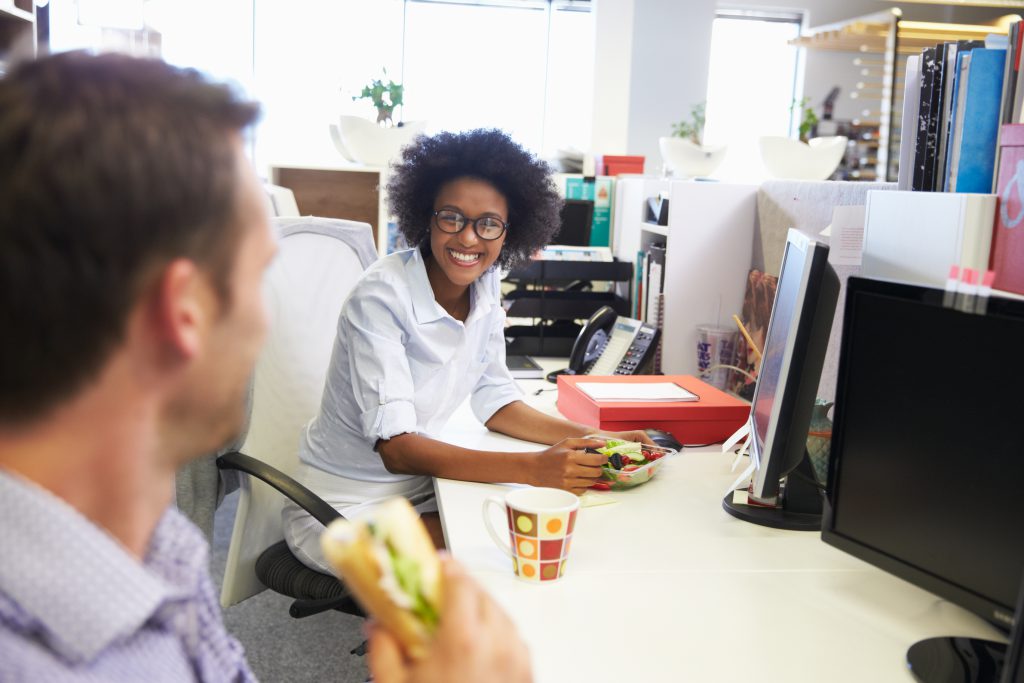 Purchase class seats in bulk to receive special group pricing. A voucher code will be created so that employees can easily register and choose their own class day/time. The voucher codes never expire and more slots may be added at any time. In addition to the money saved by purchasing multiple slots, previous employer groups found they had an ROI of $2.75 for every 1 dollar they invested in Eat Smart, Move More, Weigh Less. 1 Learn more.
Receive customized marketing materials. Employers receive custom flyers to distribute via email or to post around the office. In addition to the flyers, employers receive custom marketing emails to easily forward directly to employees. Learn more.
Employees choose the class time that works best for them. A variety of class times are offered to accommodate multiple time zones and work schedules. All classes are conducted online in real-time time with a LIVE Registered Dietitian Nutritionist (RDN). Participants can attend via computer, laptop, or mobile device. This is increasingly beneficial if your organizations have multiple locations. Request a free demo.

Employees receive high quality, evidence-based information delivered by a Registered Dietitian Nutritionist (RDN) instructors: Our passionate instructors guarantee that your employees will receive quality instruction with evidence-based information. Instructors are trained to engage and empower participants inside and outside of class by offering personalized one-on-support through My Dashboard. Meet the instructors.
To learn more about improving the health and well-being of your employees, click below for a free demo.
---
¹Chenoweth D. Eat Smart, Move More, Weigh Less Online for State Employees: Benefit-Cost Analysis and Present Value Adjustment Report. Chenoweth & Associates. August 2013