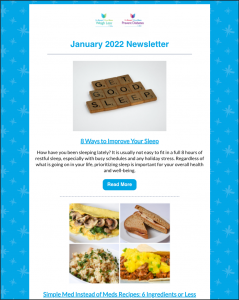 We offer a free monthly newsletter. It's not a diet – it's a lifestyle, and we are here to support you each step of the way!
Each newsletter includes:
Tips for eating smart and moving more
New expert and participant blogs
A featured healthy recipe
To stay up to date with webinars, blogs, and recipes, subscribe to our newsletter.