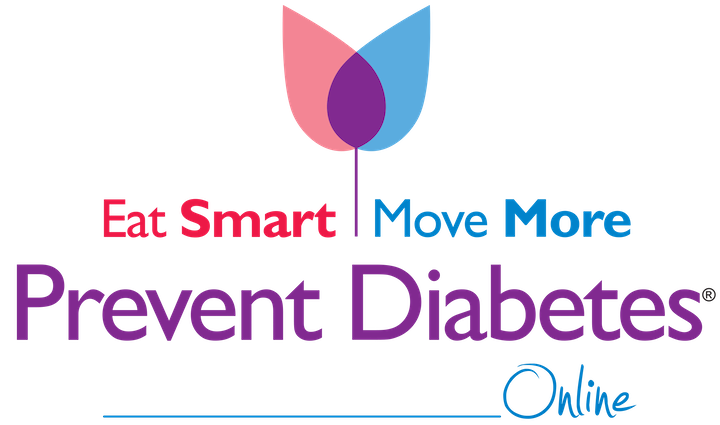 If you have been diagnosed with prediabetes or are at risk for developing type 2 diabetes, this program is for you. You CAN prevent type 2 diabetes. Eat Smart, Move More, Prevent Diabetes can help!
Eat Smart, Move More, Prevent Diabetes is a CDC-recognized diabetes prevention program based upon proven strategies to achieve and maintain a healthy weight.  Key concepts include planning, tracking, and living mindfully to prevent diabetes. The program is delivered in a real-time, online format so you see and hear your instructor in a live session. Participants can expect the same format as the Eat Smart, Move More, Weigh Less program.

Prediabetes affects 1 in 3 American adults but many don't even know they have it. Prediabetes and diabetes have become so common, it's easy to forget that they have a serious impact on one's physical, social, and mental health as well as the financial health of families. To understand your risk, take the CDC-Prediabetes Screening Test.
To learn more about Eat Smart, Move More, Prevent Diabetes, and to view upcoming class times, visit esmmpreventdiabetes.com.