Improve the health of your employees or members and enroll your group or business in Eat Smart, Move More, Weigh Less.
A SIMPLE 3-STEP PROCESS:
Employer purchases class seats in bulk at a discount.
We provide a coupon code and custom marketing materials.
Employees enroll for a class.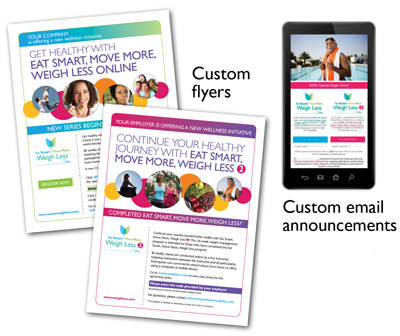 Eat Smart, Move More, Weigh Less has served more than 24,000 participants and is currently working with a variety of businesses from small to Fortune 500. The program's flexibility allows employers of any size to adopt the program and improve the health of their employees.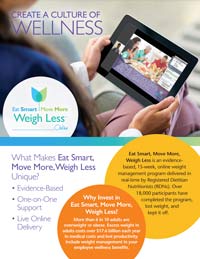 What Makes Eat Smart, Move More, Weigh Less Unique?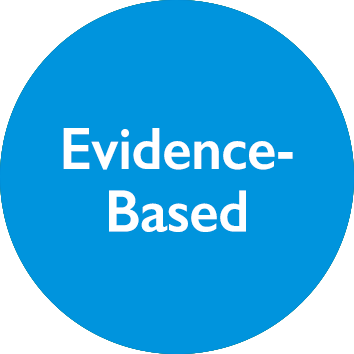 Evidence Based
Eat Smart, Move More, Weigh Less is built upon evidence based healthy eating and physical activity strategies to achieve and maintain a healthy weight. Eat Smart, Move More, Weigh Less program outcomes are published in peer-reviewed journals to further contribute to this evidence. …Read More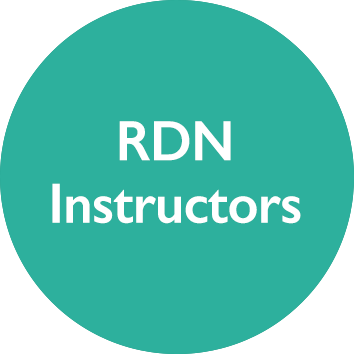 Registered Dietitian Nutritionist Instructors
Eat Smart, Move More, Weigh Less instructors inspire and motivate program participants throughout their journey toward better health. Instructors are Registered Dietitian Nutritionists (RDNs) and are trained to effectively engage and empower participants in and outside of class. …Read More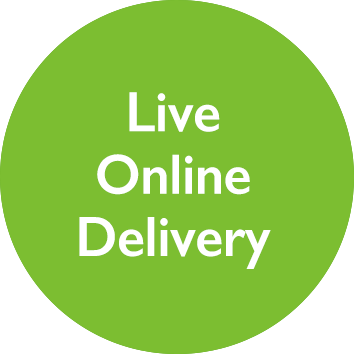 Convenient
Eat Smart, Move More, Weigh Less is delivered in an interactive online format with a live instructor. Each employee can choose the class time that works best for his or her schedule. We offer lunchtime, late afternoon, and evening classes to accommodate various time zones and work schedules. A new 15-week series begins each month to minimize wait time. …Read More
A Return on Your Investment
More than 6 in 10 adults are overweight or obese. Excess weight in adults costs over $17.6 billion each year in medical costs and lost productivity. As you make decisions about wellness programs for your employees, include weight management as an option.
For every $1 invested in Eat Smart, Move More, Weigh Less, $2.75 can be saved in medical care and lost productivity costs.¹
From Our Business Clients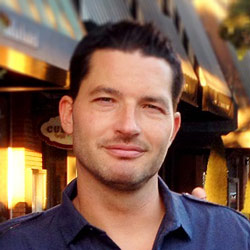 "The NC Medical Society Employee Benefit Plan offers services designed to drive wellness, support behavior change, and ultimately allow members to lead healthier lives. Our partnership with the Eat Smart, Move More, Weigh Less program has proven to be an extraordinary benefit that engages our population and furthers our goal of promoting well-being among our members."
Jason Horay, Health Promotion Coordinator
NC Medical Society
---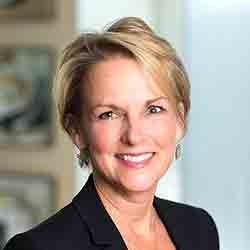 "With confidence, I often look to the Eat Smart, Move More, Weigh Less program as a personalized weight management solution for my clients. It is easy to refer to when you know the program has produced solid outcomes and is backed by evidence-based content. But, just as important to me is the ability of the program to execute, which it does—both on an employer and participant level. Implementation is turnkey for the employer, and it is easy to access for the individual with many ways to learn such as weekly classes, coaching support, and peer-buddies, to name a few. I am happy to recommend the Eat Smart, Move More, Weigh Less program."
Elizabeth Grabosky, Wellness Consultant
Hill, Chesson and Woody
---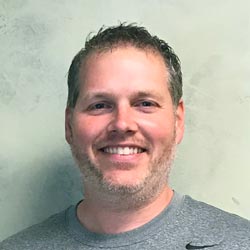 "Challenges-Options in Aging is an innovative community non-profit organization offering a wide variety of educational, recreational and health-related activities to help support the independence of adults over the age of 50 who live in Lawrence County Pennsylvania. Challenges-Options in Aging is a program of Catholic Charities Diocese of Pittsburgh and is the Lawrence County Area Agency on Aging in Pennsylvania. The Eat Smart, Move More, Weigh Less program benefited our senior population with health and wellness topics each week. The program also added a technology and socialization component to further educate our consumers. Thank you NC State and the Eat Smart, Move More, Weigh Less Team!"
Michael Gordon, Health and Wellness Coordinator
Challenges-Options in Aging (Lawrence County Area Agency on Aging / Pennsylvania)
---
From Our Participants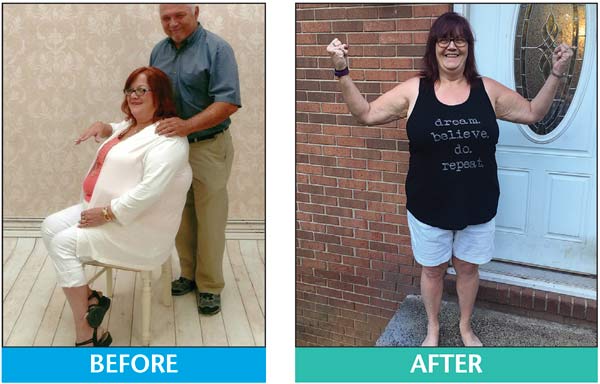 "I always rode in motorized carts when shopping and if they didn't have any, I avoided that store altogether. Then I decided to take baby steps and walk as much as I was able and if it got too be too much, I would ask for a cart. Now I go into those stores I avoided and I walk. I went to my doctor in May and for the first time ever, my numbers were phenomenal! My A1C dropped to 5.9. This was so very exciting. And it's all due to the changes that I've made since starting this journey. So here I am, 38.4 pounds lighter with 7 inches gone and a little over 2 sizes down in clothes. Thank you for making this class available to people like myself. I still have a lot to learn, but am excited to see what the future holds."
Lynda — Employer-Sponsored Participant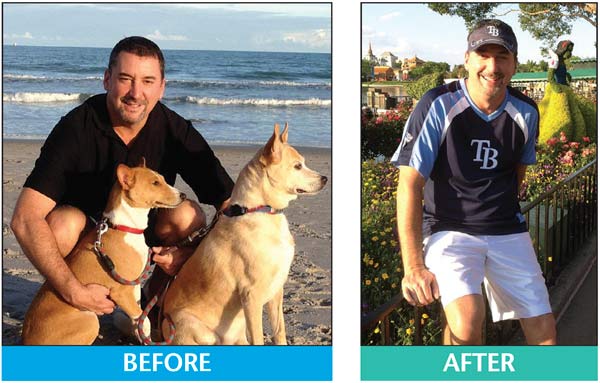 "Having a heart attack put it all into glaring perspective. Going into the program, my goal was to lose 10 pounds. I surpassed that goal and lost a total of 15 pounds and have greatly improved my overall health. My initial blood pressure before starting the class was 185/78, now it is 117/69. My waist circumference was 42, it is now 38. I passed my goal for this class, but I am confident I can continue to incorporate all I learned to take off an additional 10 pounds. Keep up the good work, Eat Smart, Move More, Weigh Less, and keep motivating and encouraging everyone to eat healthy and move more! It may save their life like it did mine."
Rick — Employer-Sponsored Participant
For additional participant testimonials, please visit our Success Stories.
---
Request a Free Demo
To learn more about improving the health and well-being of your employees, please request a free demo.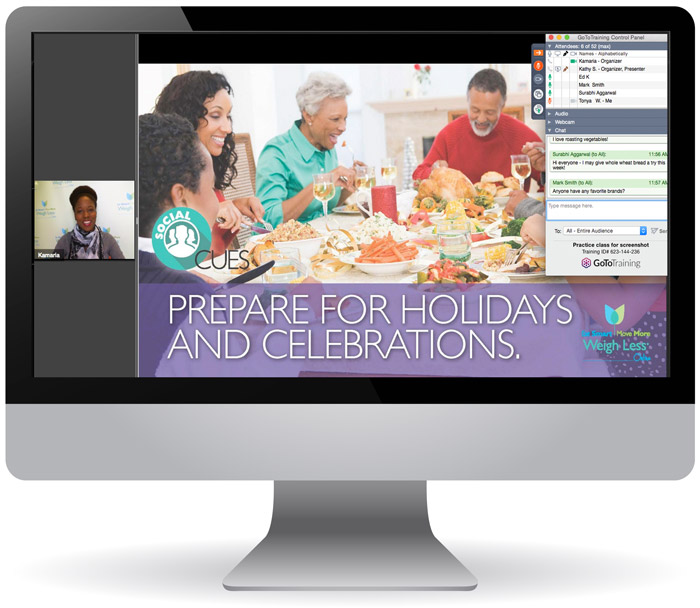 View our downloadable program overview brochure.
---
¹Chenoweth D. Eat Smart, Move More, Weigh Less Online for State Employees: Benefit-Cost Analysis and Present Value Adjustment Report. Chenoweth & Associates. August 2013