To join or create a group in the Holiday Challenge Race Through Paris, please do the following:
Register for the race by clicking here.
Once you've registered, click your profile picture or icon in the upper right-hand corner.
Choose "My Bio".
Click "Edit my Bio".
You should see an option that says "Groups" with a text box underneath.
In the text box, type a group name to create a group OR type in an existing group name (your employer might have provided you with a group name to join). *Please note, team names cannot have spaces or hyphens.
After more than one person joins the same group, the group name will appear in the list above the Racers (screenshot below). The group name will appear as a hyperlink with a # in front.
You can click your group name in the Walkers tab to see all group member profiles and progress.
Where the group names will appear once there is more than one group member: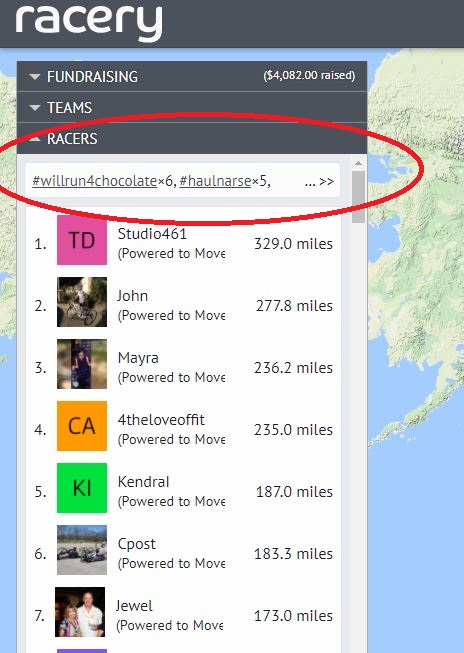 If you have any issues forming a group or any questions regarding the race, please email team@racery.com.