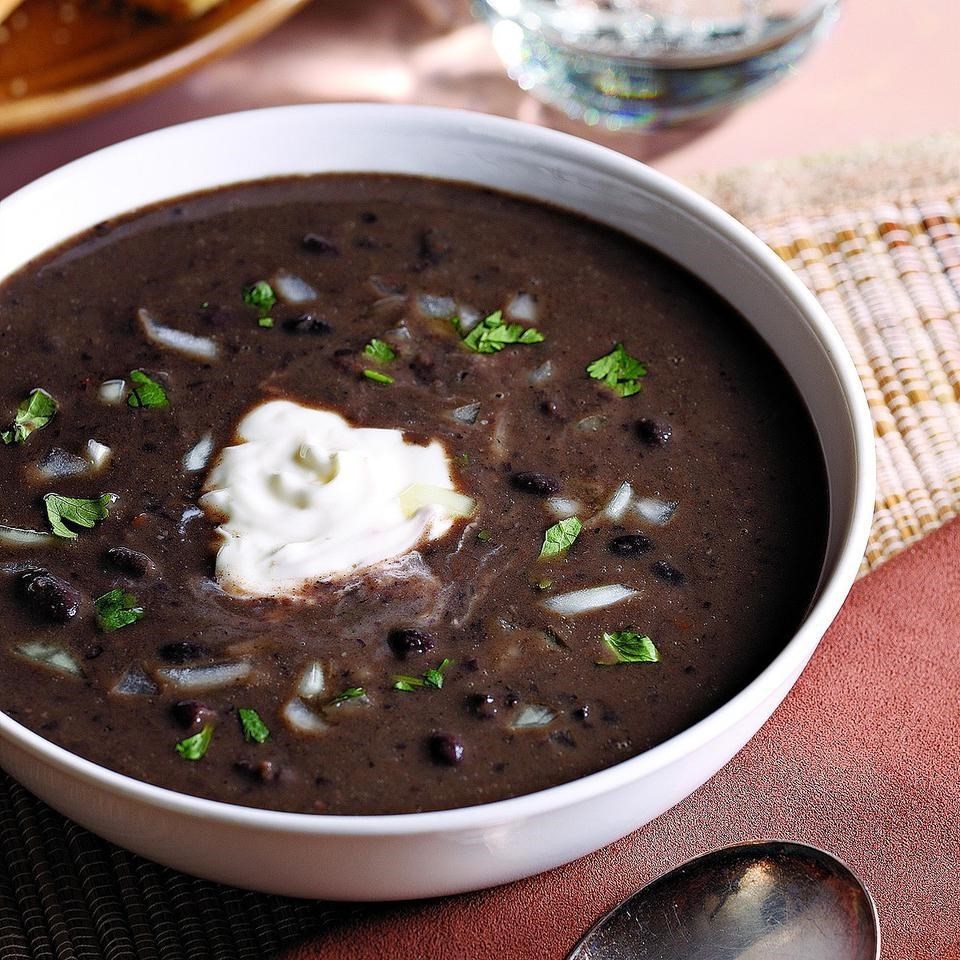 Source: Med Instead of Meds
Serves 6
Ingredients
1 teaspoon olive oil
1 medium onion chopped
1 tablespoon ground cumin or chili powder (or combination)
2 15-ounce cans black beans – rinsed and drained
2 cups chicken broth or water
Salt and pepper to taste
Plain yogurt or low-fat sour cream for topping
Instructions

Saute the onion in olive oil in a large pot over medium-high heat.
After 2 minutes, add the cumin or chili powder.
Add one can of beans and broth (or water). Cook for 4-5 minutes on medium heat and stir occasionally. Remove from heat and use a hand blender to puree ingredients or transfer to a blender and puree. Add the second can of beans to the pot and cook over medium heat 3-4 minutes or until bubbly.
Taste and add salt and pepper as needed.
Serve topped with yogurt or low-fat sour cream.
Nutrition Information
Calories: 160 Total Fat: 2g; Sodium: 467mg; Total Carbohydrate: 27g;
Dietary Fiber: 11g; Protein: 11g.