Substitute healthy ingredients
  into your traditional holiday recipes. There are countless ways to cut the calories but keep the flavor. Below are a few suggestions, don't be afraid to try some out and modify your recipes. We always say to keep modifying until it "doesn't make, doesn't bake, or the family says yuck". What are other modifications you have tried? Share in the comments section.
Replace the fats.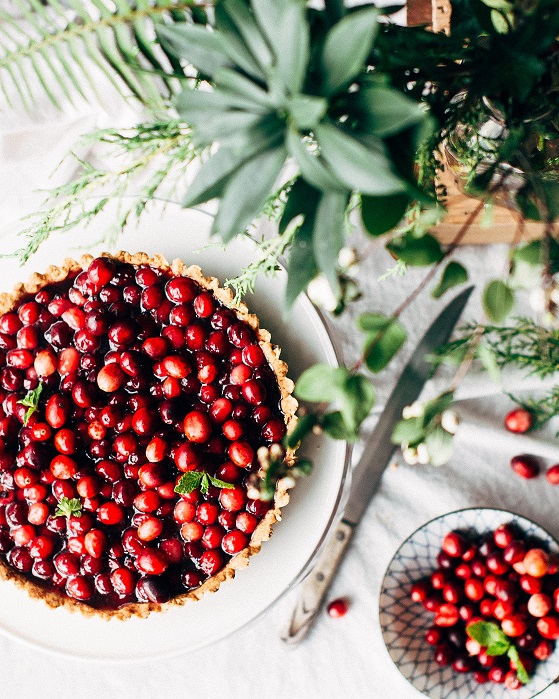 Toss the sour cream and use non-fat plain Greek yogurt as the base for your dips. Add fresh herbs and a squeeze of citrus juice to provide powerful flavor. Greek yogurt is also great as a replacement to sour cream on tacos and in chili. Make sure it is plain and not a flavored Greek yogurt!
Choose white meat instead of dark meat on the turkey, and avoid the skin.
Make gravy with low-sodium turkey broth instead of turkey fat, and bulk it up with mushrooms and other savory vegetables.
Replace half the oil in your cake recipes with applesauce, or substituent the butter in your cookie recipes with avocado. These substitutions cut the calories, pack in the nutrients, and preserve the original texture of your baked treats.
Roast your vegetables in olive oil and a dash of salt instead of baking them with sodium-laden cream of mushroom soup and fried onion rings (looking at you, green bean casserole).
Replace half the mayonnaise in salads with plain Greek yogurt or opt for olive oil instead (still makes great cole slaw). Replace the mayonnaise on sandwiches with mashed avocado, hummus, mustard, or pesto.
Top your salads with oil and vinegar-based dressings instead of creamy dressings. Make your own dressing with olive oil and lemon juice or vinegar. Try balsamic, apple cider, red wine, or sherry vinegar for variety. Leave in a jar in the fridge to use all week.
Reduce the sugar.
Mash cauliflower in place of or in combination with potatoes. Cauliflower has far fewer calories and tastes almost exactly the same.
Canned pie fillings and cranberry sauces are full of added sugars and preservatives. Use fresh or frozen fruit for your pies, desserts, and sauces instead.
Replace half the white flour in your biscuit, bread, and pie crust recipes with whole-wheat flour. Better yet, follow a recipe that uses 100% whole wheat flour.
Roast pecans and walnuts with cinnamon, nutmeg, and just a dash of sugar. A small handful has fewer calories than a slice of pecan pie, but satisfies the same sweet craving.
Don't miss another great blog: Subscribe Now