While the calendar says Fall, the 80 plus degree highs for most days still says summer. Before we say goodbye until next year. Try these two new salad recipes on www.Medinsteadofmeds.com.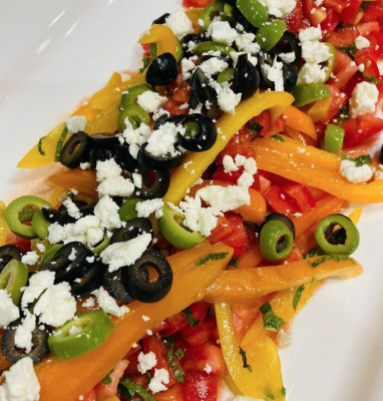 A quick salad that is as beautiful as it is delicious. The addition of black and green olives means healthy fat and lots of flavor.
Cucumbers are one of my favorite vegetables so I am always trying to land new recipes. This salad is bright and delicious. Serve right away for peak flavor.
Don't miss another great blog: Subscribe Now