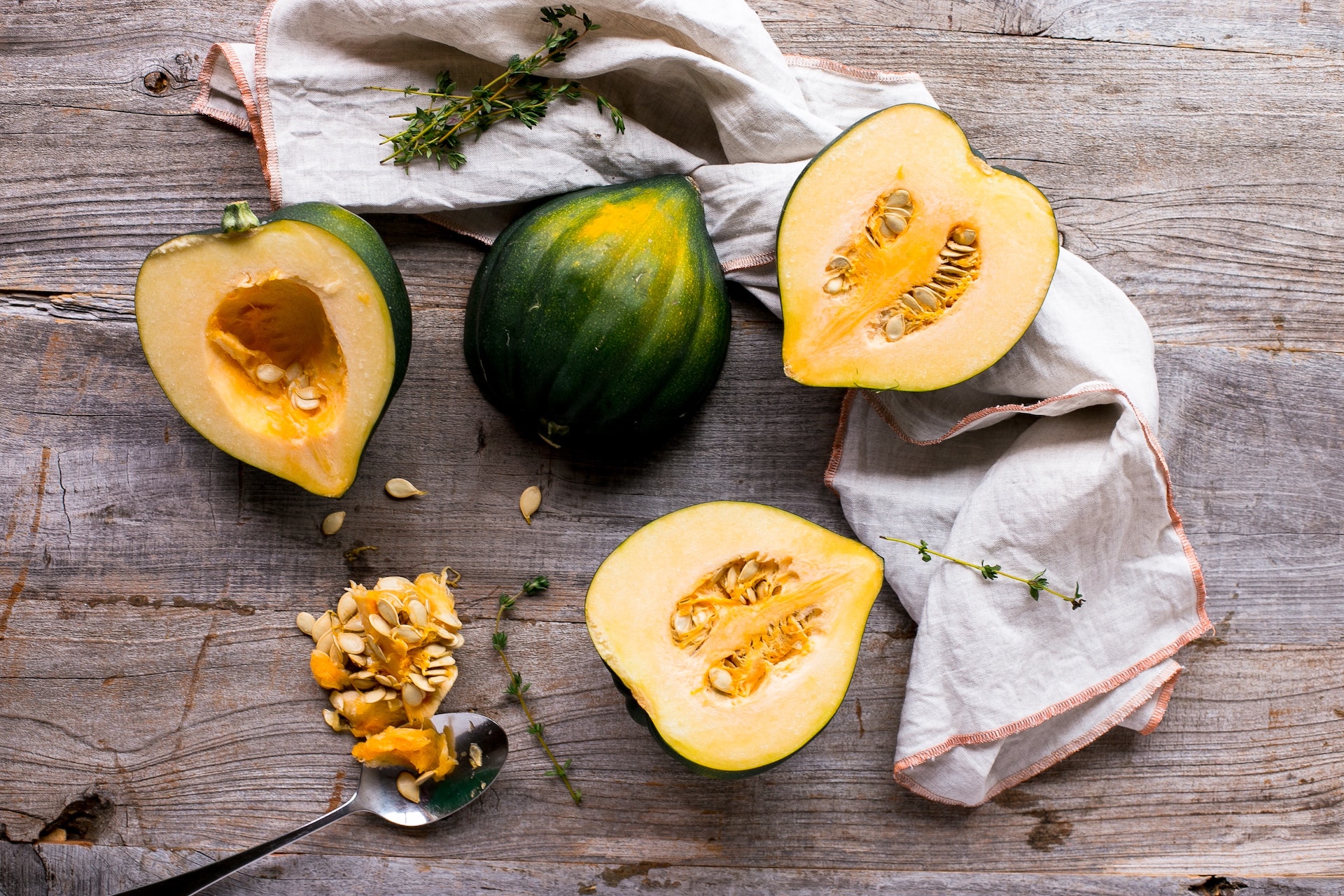 This recipe is a go-to when I have an acorn squash and am looking for something easy to put together. It is filling and delicious! I generally make it for dinner but it would be great for a weekend breakfast too. If this is the only thing I made, I'll eat two eggs-in-holes, but generally, I'd eat one and have a well-rounded meal with the addition of a piece of olive oil toast and a side salad.
You will get about 3 slices or 3 eggs-in-the-holes from each squash. I recommend one squash for two people or two squashes for 4 people. The recipe below is for two squashes, so half it for just one.
I use dates to top these as they do work the best. But, if you can't find them or don't like them, you can use prunes, dried apricots, or dried cranberries as you prefer.
Ingredients:
Serves 4-5 people
2 acorn squash
6 eggs
2 tbsp of olive oil
5 dates (pitted or remove pits)
A small handful of walnuts (1/4 cup)
Salt
Pepper
Parsley for topping if desired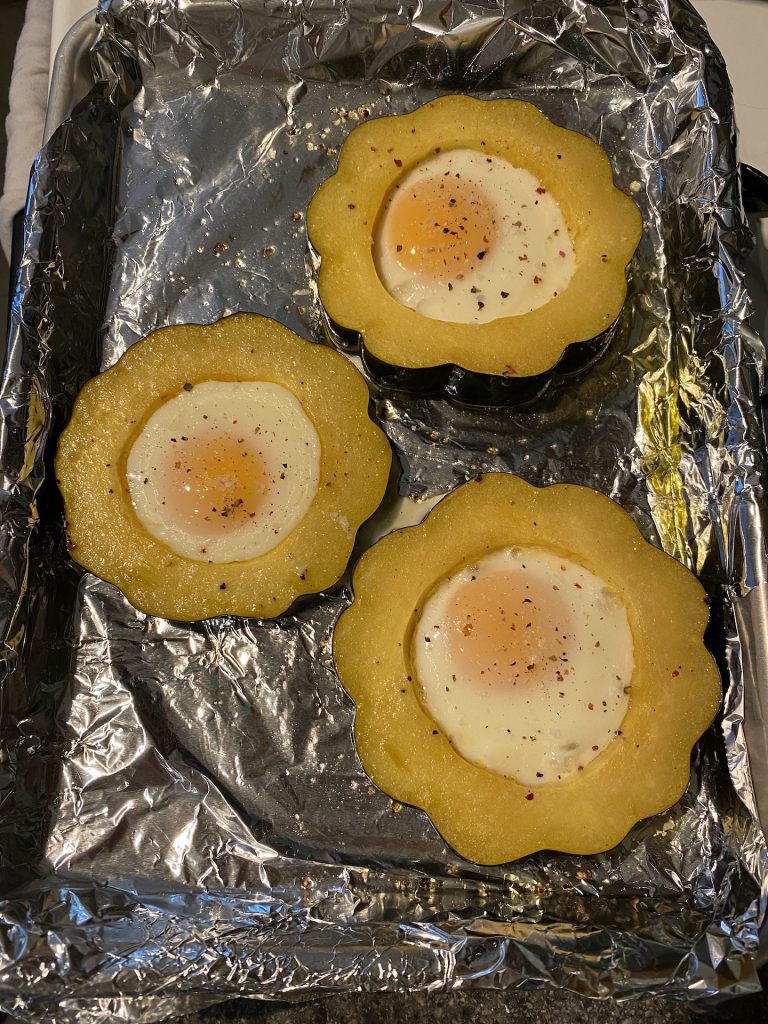 Directions:
Preheat the oven to 375 and prepare a parchment paper (or foil) lined baking sheet.
Prepare the squash: Wash the outside (don't peel). Cut the squash crosswise into 3/4 inch slices. Scoop the seeds out of the middle and discard. Reserve the chunks from the ends for another recipe or to roast off.
Put the squash onto the baking sheet. Brush with a little olive oil and season with salt and pepper. Bake for 20 minutes.
Meanwhile, finely chop the walnuts and dates.
After the 20 minutes, pull the squash out of the oven and crack an egg into the center of each slice. Season the eggs with a little salt and pepper. Top each slice and egg with the dates and walnuts.
Bake for 8-10 minutes, until the eggs are cooked as hard as you like.
Top with parsley if desired.
Nutrition
Per Egg-in-the-Hole
Calories 250 kcals; Fat 12g; Sodium 180 mg; Carbohydrates 32g; Dietary Fiber 5 g; Total Sugars 25g (Includes 0g added sugars); Protein 8g
Don't miss another great blog: Subscribe Now