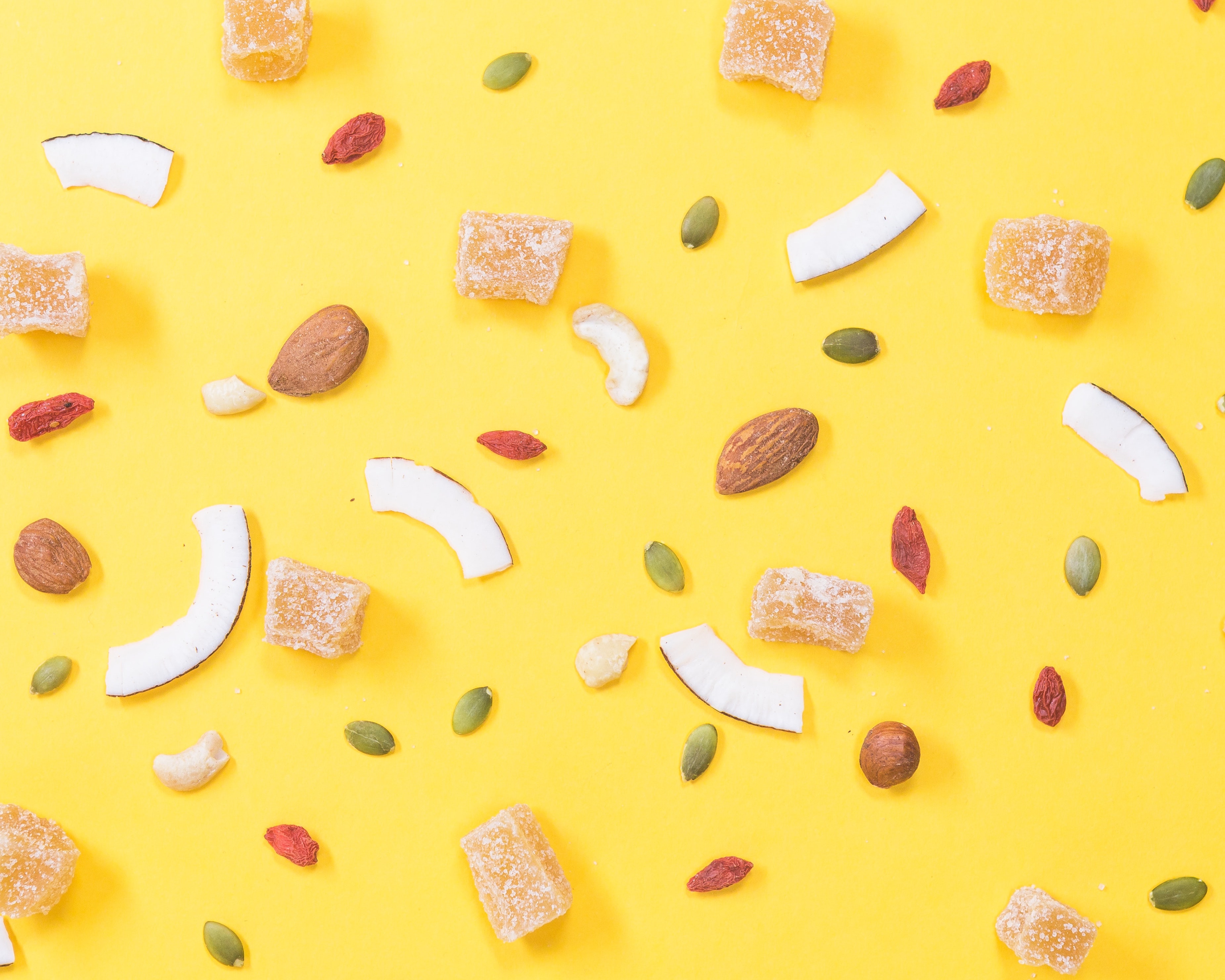 Hikers, campers, and outdoor lovers have a day to celebrate on August 31st, National Trail Mix Day. Journalist and author Joan Lunden once wrote: "It is not always as comfortable blazing the trail as it is walking on it." And yet, munching on a ready-to-eat trail mix when the walk gets tough can be lightening.
The comforting and nourishing benefits of trail mix are plenty – quick energy boost, easy to store, readily available, and generally an effortless snack preparation.
Mix & Match for the Perfect Trail Mix
Making trail mix from scratch is the healthiest option. Prepackaged mixes are often coated with sugars, unhealthy fats, sodium, and preservatives. You can reference the following list for some ideas to mix and match ingredients you may already have in your fridge or pantry.
Nuts
Raw or dry-roasted and unsalted ready-to-eat nuts are a good source of hunger-fighting fiber, vitamins, protein, and monounsaturated as well as polyunsaturated fat.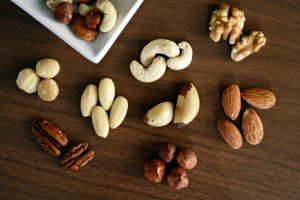 Peanuts
Almonds
Walnuts
Cashews
Pistachios
Pecans
Macadamia Nuts
Hazelnuts
Brazil Nuts
Seeds
Seeds not only add flavor and crunch but also contain a good source of vitamins and antioxidants.
Flaxseeds
Chia Seeds
Hemp Seeds
Sesame Seeds
Pumpkin Seeds
Sunflower Seeds
Dried Fruits
Dried fruits provide natural sweetness as well as many essential minerals, vitamins, and fiber. Look for labels that say "No sugar added."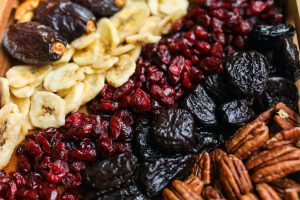 Apricot
Figs
Raisins
Apples
Coconut
Bananas
Mangoes
Strawberries
Healthy Trail Mix Recipe
Preparation Time: 5 minutes
Yields: 4-5 cups | Serving Size: 1/4 cup (approximately the amount that fits in one cupped palm)
Ingredients
¾ cup raw pecans
¾ cup raw cashews
¼ cup raw sunflower seeds
¼ cup raw pumpkin seeds
½ cup apricots
½ cup raisins
Instructions
Combine all ingredients in a large bowl and mix well.
Store in a Ziploc bag or mason jar.
Will keep for up to 1 month.
Nutrition
Calories: ~ 175kcal* per 1/4 cup serving
*Note that the nutritional content of each trail mix combination and individual serving will vary.
Be mindful of the 1/4 cup serving size or one cupped palmful of trail mix.
Don't miss another great blog: Subscribe Now