Most muffins are just a step away from cake with lots of added sugar. Not these Med Muffins! These muffins have no added sugar and super healthy fats from nuts. This is a great muffin recipe that can be made gluten-free if needed by using gluten-free oats. I make these muffins almost every week to take in my lunch. It is a great way to get more nuts in your diet. Just a few ingredients and you have a delicious snack or breakfast. If you use almonds, sliced almonds work best. If you want the muffins to be more like a traditional muffin, you can process half of the oats in a food processor to make oat flour. Use muffin papers and spray them with non-stick spray for the best product. You can experiment using pears in the place of apples and vary the type of nuts.
Healthy Banana Oat Muffins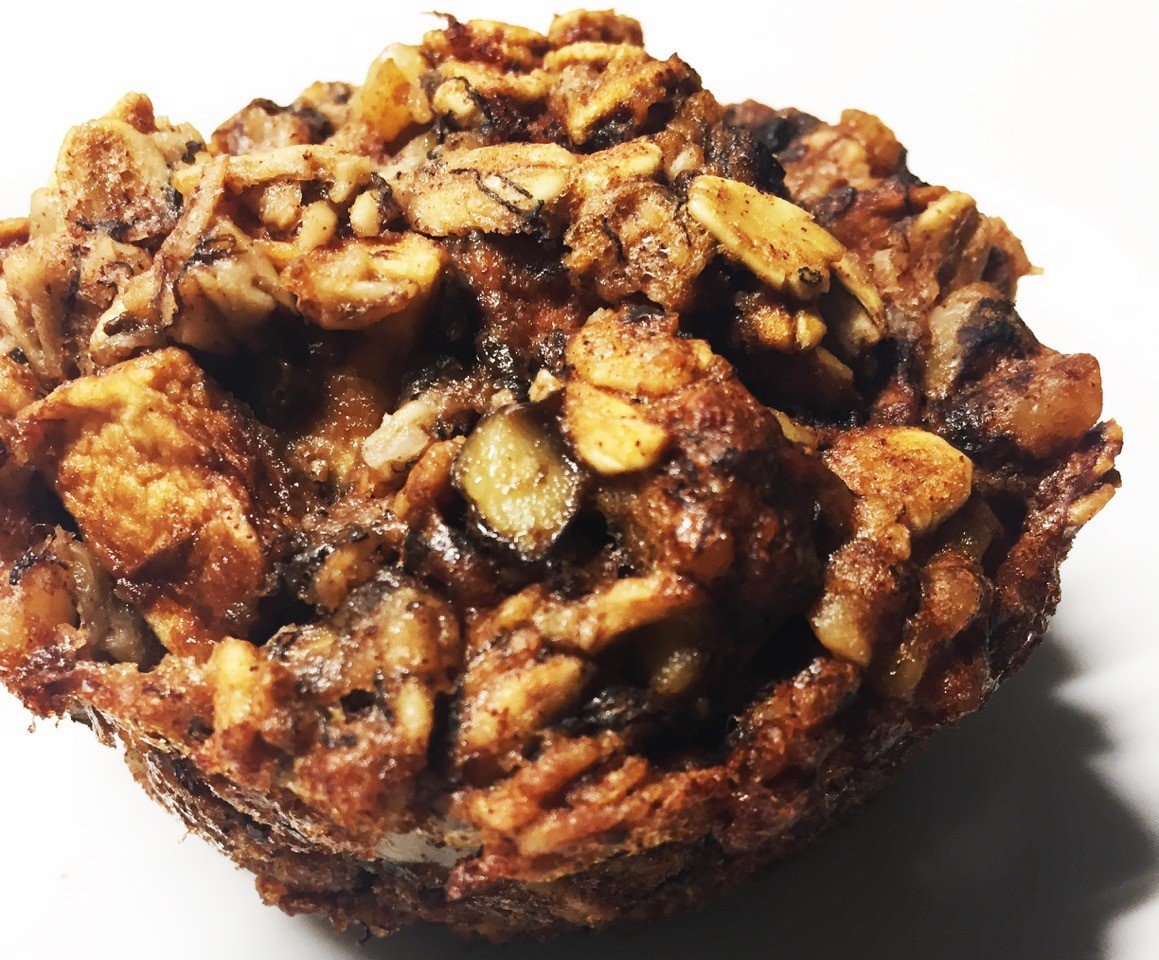 Ingredients:
2 overripe bananas
1 1/2 cup chopped apples
1 cup chopped nuts (walnuts, pecans, or almonds)
2 eggs
1 cup old fashioned oats (not quick cooking)
1 teaspoon cinnamon (you can use Chinese 5 spice for a different flavor)
2 teaspoons baking powder
1 teaspoon baking soda
½ teaspoon salt
Instructions:
Preheat oven to 400 degrees.
Line 12 muffin tins with muffin paper or grease with canola oil.
Mash bananas with a fork in a medium bowl.
Add apples, nuts, and eggs to the bananas, mix well.
In another bowl, mix dry ingredients.
Add the banana mixture to the dry ingredients and mix until just combined.
Spoon the muffin mixture into muffin cups.
Bake for 20 minutes.
Place on a wire rack for cooling.
For this muffin recipe and additional Mediterranean Diet recipes, visit MedInsteadofMeds.com.
You might also like:
Making Sense of All the Different Types of Oatmeal
Quick Breakfast: Muffin Pan Quiche
Living Happily Ever After with Oatmeal
Don't miss another great blog: Subscribe Now