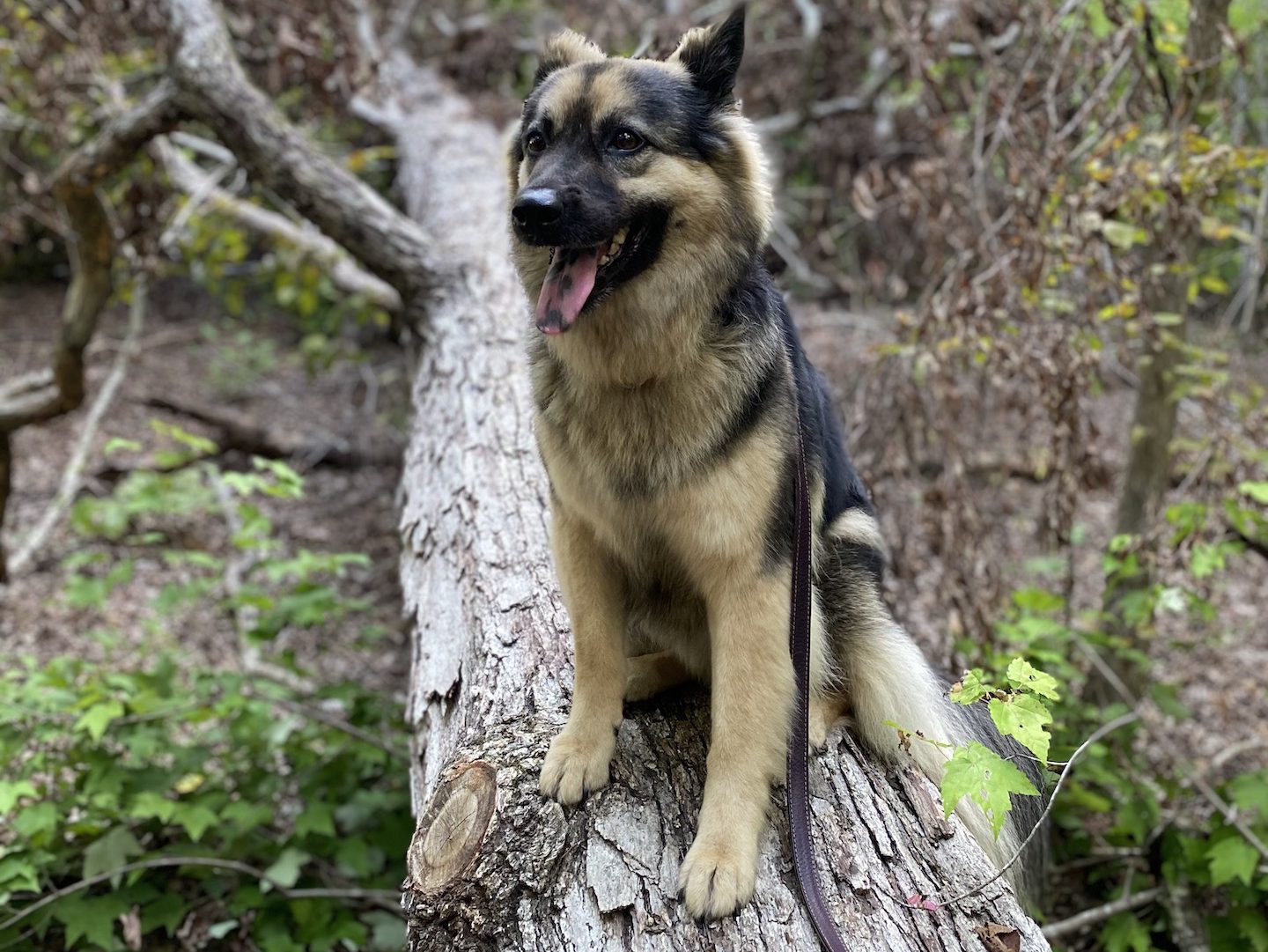 Happy Fall! I love this time of year because I enjoy one of my favorite activities, hiking, even more in the fall and winter than I do in the summer. Don't get me wrong, summer hikes are still great, but in North Carolina, I have to go early or in the evening to avoid the oppressive heat.
Some of my favorite trails are maintained by the Triangle Land Conservancy and UNC's Carolina North. I like to hike because it is a fun activity to do with my husband and our dog but also because I enjoy the mood-boosting perks of exercising in the outdoors. According to the National Park Service, hiking has many proven health benefits, ranging from physical exercise to the emotional and mental relief that comes from being in nature. Spending quality time in the outdoors reduces stress, calms anxiety, and can lead to a lower risk of depression.
I have seen more people out on the local trails in my area than ever before. This year as many of us are not going on trips or vacations, exploring the outdoors has become an increasingly popular pastime. I have some tips for those of you who might be on the fence about hiking and want to start exploring the trails near you!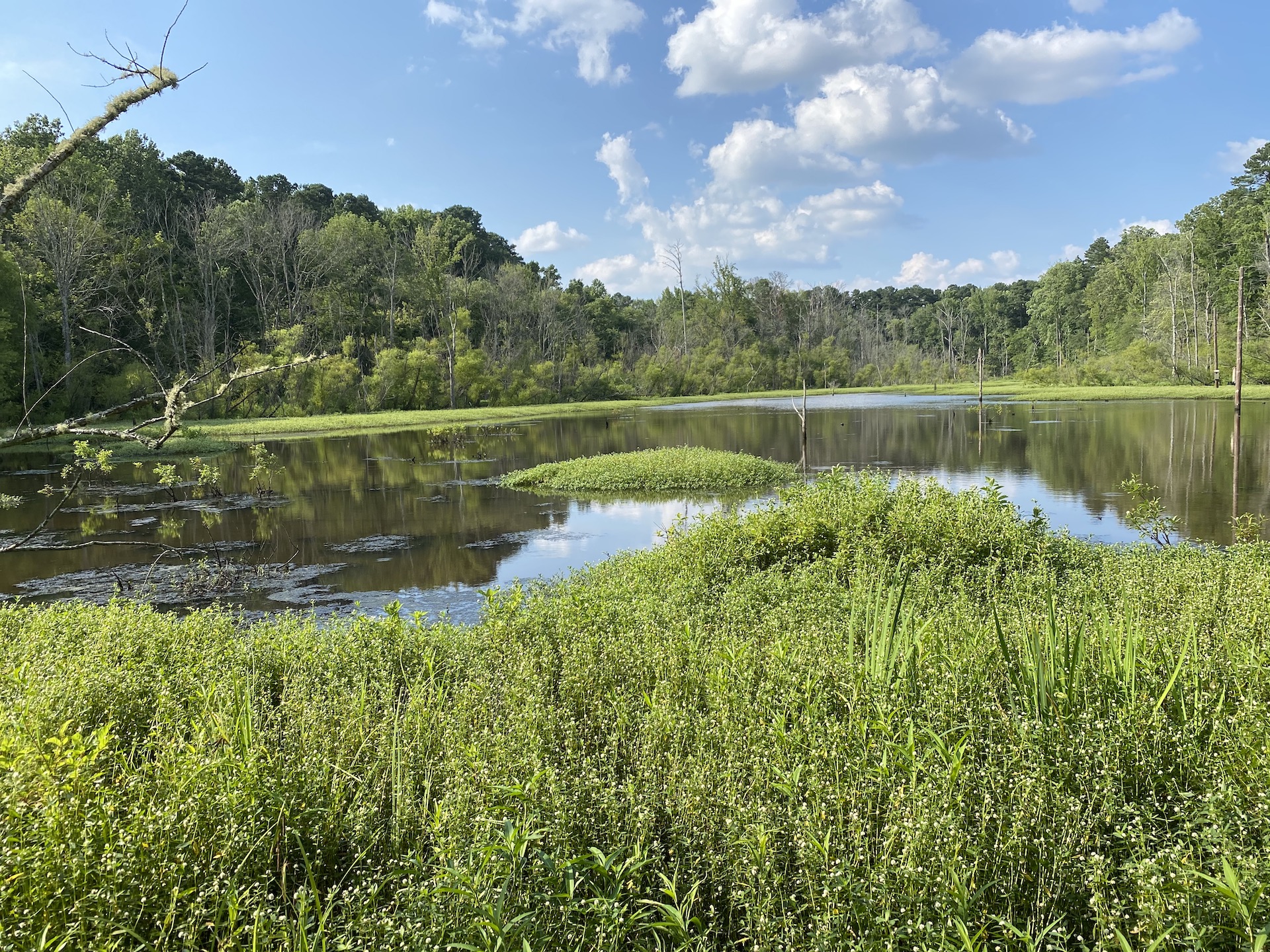 Rules of Thumb for Hiking
Know before you go. Check the weather and dress/pack accordingly. It is also a good idea to familiarize yourself with the trail map and follow marked paths and trails.
Hiking gear. Everyone has their personal preferences for hiking gear but personally, I think a good pair of walking shoes and breathable clothing is all you need. There is no need to buy fancy and expensive hiking gear or clothing to enjoy the outdoors.
Pack it in, pack it out. This is a common saying among backcountry campers. However, this simple motto is great to keep in mind even when venturing out for a short hike. Trash and litter can greatly detract from the natural beauty of an area. Be sure to properly dispose of your trash and not leave it on the trails.
Stay hydrated. It is a good idea to always bring water with you even if you leave it in the car for the duration of your hike. I typically leave my water in the car for hikes under 2 miles. During the summer months, I always have a water bottle on hand no matter the distance. For longer hikes, you may even want a snack. Check out our Healthy Trail Mix blog!
Maintain social distancing. Even though you are outdoors you still want to be courteous and cautious on the trails with people who do not belong to your household. You may not need one but it is a good idea to bring a mask because you never know if you will find yourself in a situation where you need one (possibly public restrooms or a visitors center).
Trail Resources
I live in a trail and greenway dense area and I realize that is not the case for every town. If you are new to hiking and want to find trails or greenways in your area (and live in North Carolina), I would recommend checking out the following resources:
All Trails (a website that helps you find trails near you)
Parks and Recreation Department
Visitor Center
Local University or College (ex: Duke Forest)
Land Conservancy Groups
Don't miss another great blog: Subscribe Now