About two years ago I blogged about pictures of old running shoes I put on my success board.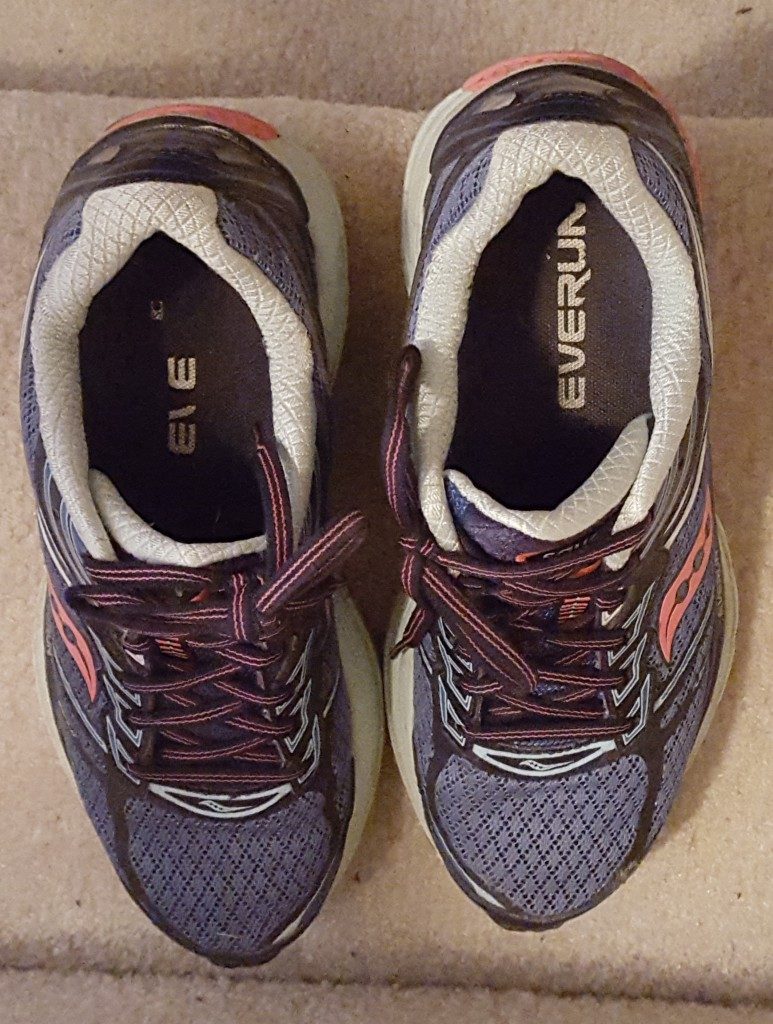 I am happy to report I am on my 3rd pair of running shoes since that post. My last two pairs of running shoes have participated in cold, Thanksgiving Day Races and early morning races in June. My hiking boots have been to Acadia National Park, Grandfather Mountain, and on endless trails in state parks at Umstead, Eno River, and Falls Lake.
I celebrate the success of having worn out a pair of running or hiking shoes.. but now I take pictures of my new shoes and put them on the board. I am excited about where they will take me and what successes I will celebrate as I wear them!
How do you celebrate your successes?