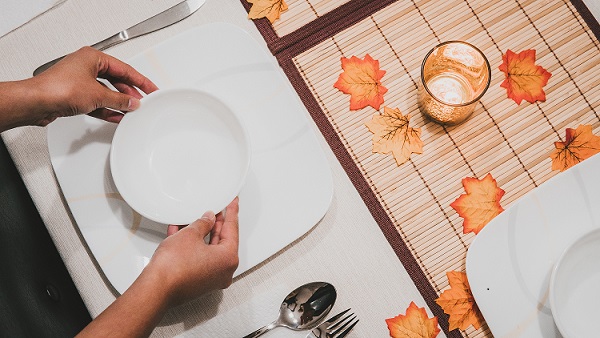 Preparing healthier versions of classic dishes during the holidays may sound daunting, but it can certainly be done with minimal effort! Simply plan to opt for one or two lighter ingredients before you go grocery shopping – most likely, your guests won't notice the difference.
Try these simple swaps when preparing your holiday favorites.
Reduce the amount of added fat
Low-fat cheese instead of full-fat versions of cheese
Low-fat or nonfat plain Greek yogurt instead of sour cream or mayo
Cooking spray or nonstick pans instead of butter or shortening
Choose olive oil based dressings
Use less sugar
Vanilla, nutmeg, or cinnamon to enhance sweetness instead of the full amount of sugar
Also try: 
Whole grains instead of refined grains, such as brown rice, quinoa, barley, and whole wheat bread
Extra vegetables instead of extra meat, cheese or other breads in casseroles or soups
Herb seasonings (garlic powder, celery seed, fresh herbs) instead of seasoning salt (garlic salt, or onion salt)
You Might Also Enjoy:
Are There Good Foods and Bad Foods?
Perfect Grab-and-Go Healthy Snack
Don't miss another great blog: Subscribe Now