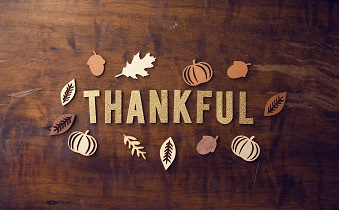 What are you thankful for today? What have you accomplished, overcome or experienced this year that has really put a smile on your face?
Thanksgiving Day is always a fun time for me to hang out with my family, eat a delicious meal and on occasion, prepare my shopping list for Black Friday and/or Cyber Monday!
As your day settles down, spend about 5 minutes writing down some positive thoughts about yourself, family and friends – You can even make this a group activity!
Enjoy your day, take a relaxing walk with family after your meal and remember to be healthy, positive and thankful.
Don't miss another great blog: Subscribe Now