The Eat Smart, Move More, Weigh Less team recently received an email with the subject line, "Thank you for what you have done for my husband!" from the wife of a program participant.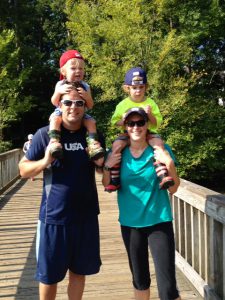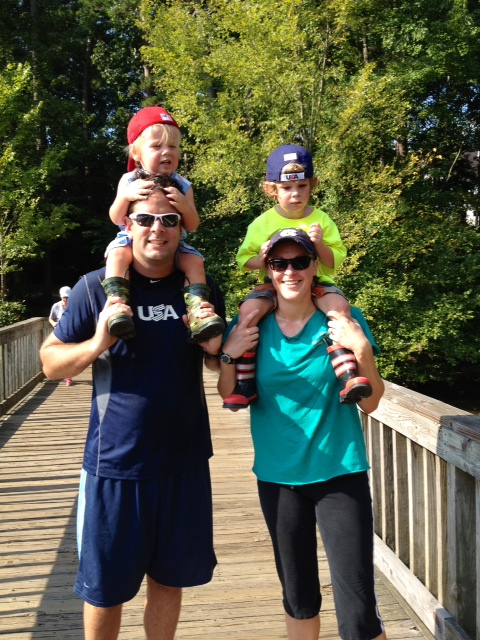 Losing weight is no easy task and it's even harder if you feel like you're doing it alone. Having your family involved and working with you to be healthier can be a powerful thing for you and them. We often hear participants talk about the impact Eat Smart, Move More, Weigh Less had on their family members and how it ultimately changed their whole household!
One participant explained how her family (husband and grown children) is going to start a weight loss challenge after she completes Eat Smart, Move More, Weigh Less; "we will culminate the event with a family trip to show off our fitness accomplishments. Each participant has been asked to commit to a personal weight loss goal and then we will add all of them together to create one family goal". What a great idea to get everyone involved and motivated!
Another participant describes her experience with her children, "Throughout Eat Smart, Move More, Weigh Less, I was changing my eating habits and bringing home new things from the grocery store. I had more low-fat items and more low-calorie snacks. My kids began choosing these over some of their usual snacks! So much so, that I had to buy more just so I could also have some during the week!" Even if children are resistant at first, the more you expose them to healthier options, the more likely they are to try them.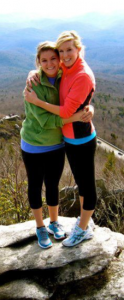 Another couple decided to do Eat Smart, Move More, Weigh Less together; "This program has meant more to my wife and I more than you can ever know. Better than any program we've ever been on in the past. At times I just get overwhelmed and almost teary-eyed. This program has totally been a lifestyle change and last January if someone said to me 'you and your wife will be 25 to 30 pounds lighter' I would say yeah right, you're kidding."
If you are trying to lose or maintain weight—especially with the holidays here—rally up the family and start to make changes together! Or if you are the family member of someone trying to lose weight, get in the game with them! Walk together, play a sport together, or go grocery shopping together!