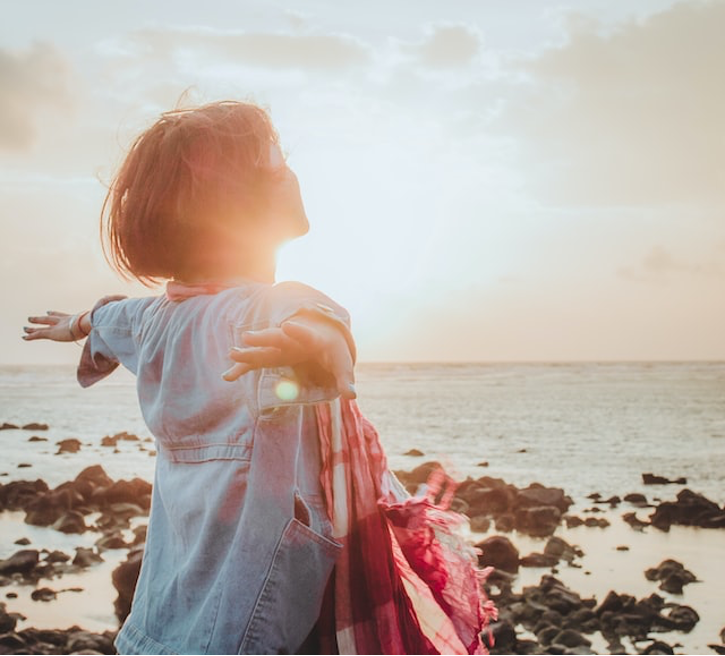 As I entered my late 40's, I occasionally developed painful "knots" in my shoulder muscles. To alleviate the discomfort, I tried massage, foam rollers, exercise ball stretches, yoga, and age-targeted stretching exercises. The knots and accompanying pain would improve for a while but then return. To be honest, stretching has always been challenging for me, and I have never stuck with any particular routine long enough to really enjoy any tangible long-term benefits.
One day while browsing the shelves at my local public library, I came across a book titled Aging Backwards® by Miranda Esmonde-White. I was intrigued! I checked that book out and began working through some of the Essentrics® workout exercises. I felt great! On the Essentrics®: Dynamic Stretch Workout website I found a few workout videos which were extremely helpful to me. I felt like a new woman but continued to struggle with being consistent with the workouts.
On a whim, I decided to try the Essentrics® Classical Stretch® TV series which airs on my local PBS station. My only hesitation was that the program airs on weekdays at 5:30 am. Yikes! I have always been an early riser so decided to set my alarm for 30 minutes earlier and give it a go. I am hooked and have not missed an episode since then! I now look forward to my Monday through Friday 5:30 am Classical Stretch® TV program and actually miss having the workouts on the weekends. Who knows, maybe I will consider subscribing to the Essentrics® TV streaming service in the future. I feel great and definitely have improved flexibility, range of motion, and posture. For me, all this translates to an improved sense of self and an added spring in my step.
If you haven't found a stretching program that works for you, I encourage you to visit the Essentrics® website or search for one of their workout videos on YouTube. I have been very pleasantly surprised by the results I have achieved with the workouts.
* This is not a sponsored or endorsed view of Essentrics® or Classical Stretch®. All opinions expressed are my own.