An easy dinner to throw together on a busy weeknight? AND one that serves as a great lunch the next day? These Greek Bowls are just that. They can be made in advance to meal prep for that week's lunches but they can also be put together quickly for a last-minute dinner (and if there are leftovers – lunch the next day too!). This recipe is flexible, feel free to add or remove anything based on what you have on hand or how much time you have. For example, when I make it for a last minute dinner, I usually don't have chicken on hand and make chickpeas the main focus (plus, it makes the dish even faster). But if I plan ahead, I make shredded chicken in the Instant Pot instead of buying rotisserie chicken. The possibilities are endless!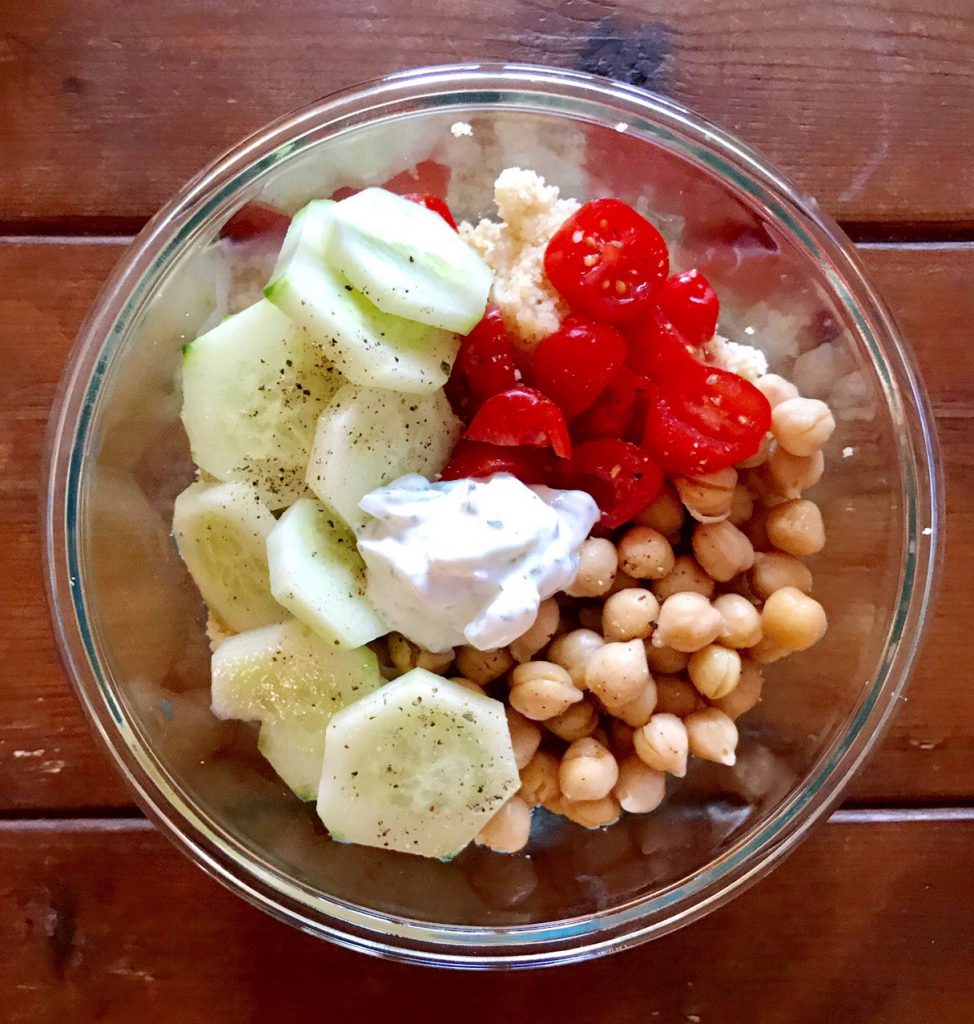 Meal Prep Greek Bowls
Adapted from CookingLight
Ingredients
12 ounces skinless, boneless rotisserie chicken (about 3 cups)
Precooked whole grain (quick-cook farro is a favorite for this but quinoa, brown rice, and whole wheat couscous work well too).
1 can chickpeas
2 cups chopped cucumber AND 1 Tablespoon finely diced cucumber
2 cups halved cherry tomatoes
1/2 cup plain Greek yogurt
1 Tablespoon fresh lemon juice, plus more for topping
1 teaspoon minced garlic
2 teaspoons drilled dill (or more depending on taste)
1/4 teaspoon salt
1/4 teaspoon black pepper
Instructions
Combine Greek yogurt, 1 tablespoon diced cucumber, lemon juice, garlic, dill, and salt in small bowl. Set aside.
Heat farro or whole grain of choice according to package directions. Place 1/4 cup farro in each of four bowls (or lunch containers if meal prepping). Top each serving with about 3/4 cup of chicken, 1/2 cup cucumber, 1/2 cup tomatoes, 1/3 cup chickpeas, and 2 1/2 tablespoons Greek yogurt mixture. Top with a squeeze of fresh lemon juice, black pepper, and more dill if desired.
Below are a few of the different ways I've enjoyed these Greek bowls: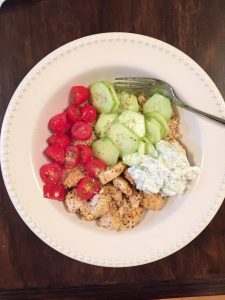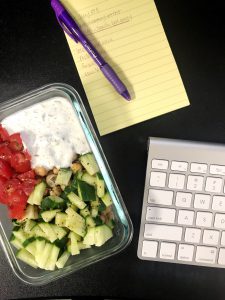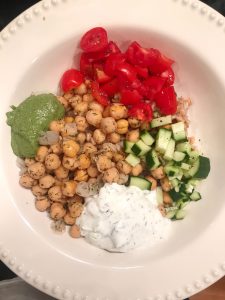 Don't miss another great blog: Subscribe Now