I'm a little bit of a pumpkin fan. And by "little bit" I mean pumpkins on my doorstep, pumpkin spice candle burning, pumpkin bread in the oven, and Starbucks pumpkin spice latte in my hand – that kind of fan.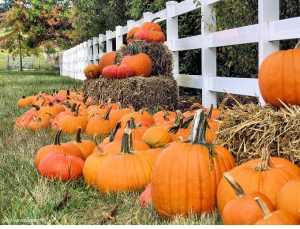 This year I wanted to try something different than the usual pumpkin bread, so I went with a light version of a pumpkin spice bundt cake. YUM.
Prep time: 20 mins  Cook time: 45 mins  Total time: 1 hour 5 mins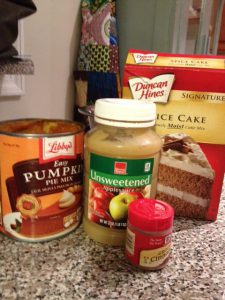 Nonstick cooking spray, for coating the cake pan
Flour for dusting the cake pan
1 package (18.25 ounces) spice cake mix
1 cup canned pumpkin puree (NOT pumpkin pie mix)
¼ cup unsweetened apple sauce
¾ cup water
3 large eggs
1 teaspoon cinnamon
Confectioners sugar for dusting on top
Instructions
Position a rack in the center of the oven and preheat the oven to 350 degrees. Lightly mist a 12-cup Bundt pan with nonstick cooking spray and then dust it with flour.
Place the cake mix, pumpkin, oil, water, eggs and cinnamon in a large mixing bowl. Beat with an electric mixer on low speed until the ingredients are blended together, about 30 seconds. Stop and scrape down the sides of the bowl with a rubber spatula. Beat the mixture on medium speed for another 1 – 2 minutes longer, until the batter is smooth and thick.
Pour the batter into the prepared Bundt pan and smooth out the top with the rubber spatula.
Bake the cake until the top springs back when you press it lightly with a finger, 42 to 48 minutes.
Remove the pan from the oven and place it on a wire rack to cool for 10 to 15 minutes. Run a long, sharp knife around the edges of the cake and shake the pan gently to loosen it. Invert the cake onto a wire rack. Let the cake cool completely, about 30 minutes more.
Sprinkle with confectioner's sugar or drizzle with a little caramel sauce, if desired.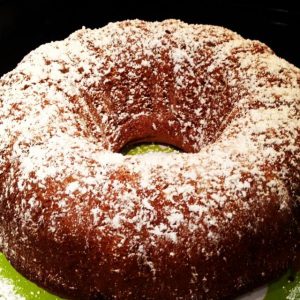 Notes
Using applesauce instead of oil (and egg whites instead of eggs) cuts down on unnecessary fat and still tastes great! Also, I used a whisk to mix by hand instead of an electric mixer- and got a little bit of activity out of it, that was no easy task!
You can also try a simple glaze on top of ½ cup confectioner's sugar and 1 tablespoon apple cider!
Want other pumpkin ideas? Don't worry, I have PLENTY!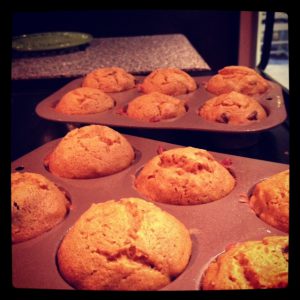 Think I'll turn orange by the end of the month?
Happy Fall Y'all!