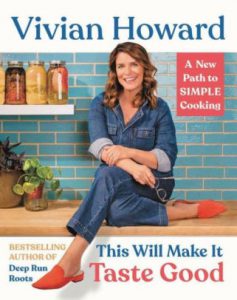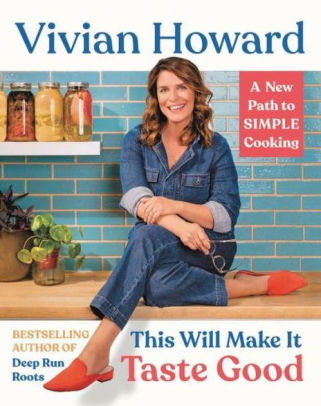 How do you follow up with what I think is a top 10 cookbook of all time, Deep Run Roots? If you are Vivian Howard, you go a totally different direction and write another stellar volume, This Will Make It Taste Good. Deep Run Roots is full of food stories and wonderful writing. This also holds true for This Will Make it Taste Good. Howard is an outstanding writer so it was good to see her write another text heavy cookbook. Seems her training at NC State is serving her well – go pack.
This Will Make It Taste Good serves to show the home cook how they can build an arsenal of condiment-like items to add to food to create restaurant-level dishes. She teaches using quality ingredients and shows the reader how to implement techniques that may be known to the home cook but not always mastered.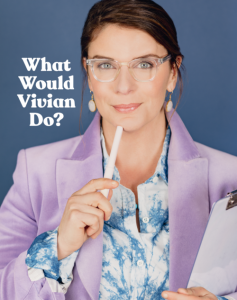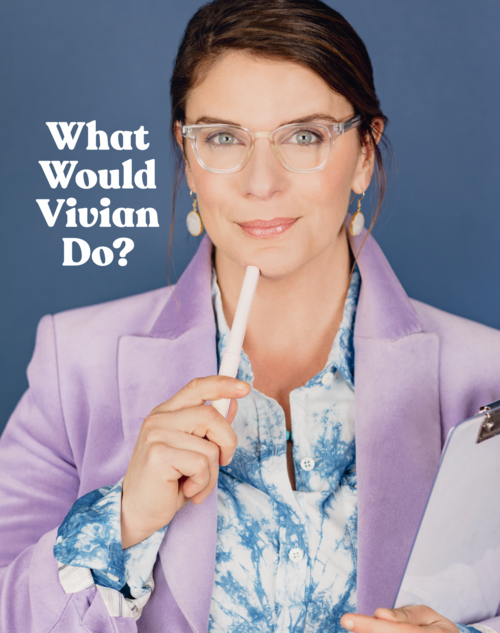 I am currently cooking my way through the book. So far, my favorite is the Little Green Dress. I have not gotten as far as I would like in the book because I keep making this again. To give you an idea of how this whole book works, I will use LGD as an example. This condiment of olives, capers, lemon, olive oil, and parsley goes with LOTS of dishes. It is great on eggs of any kind. I put it in plain yogurt for a break from sweet flavored yogurt. You can add it to yogurt to make a dip or dressing. You get the idea.
The book is not only well written and full of excellent go to recipes, but it is also beautiful. Vivian's personality comes through in the many shots of her and her food. A James Beard award-winning chef, New York Times best-selling author, and restaurateur, we are fortunate to have Vivian call North Carolina home.
During the COVID pandemic, support local restaurants by getting take out if they offer it.
Don't miss another great blog: Subscribe Now