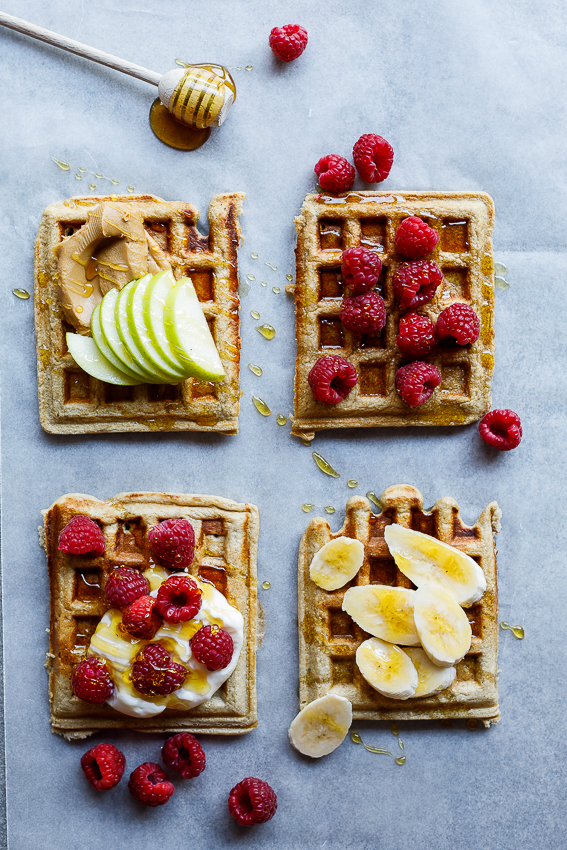 Breakfast is the most important meal of the day and what better way to celebrate than National Waffle Day. #NationalWaffleDay falls on Monday, August 24th, and celebrates the anniversary of the very first waffle iron patent issued.
For you to celebrate, we share a favorite banana oat waffle recipe. Oats contain beta-glucan fiber, which helps lower cholesterol and strengthen the immune system. These waffles pair great with fresh fruits and a drizzle of honey for sweetness.
This recipe is from Simply Delicious by Alida Ryder and is a healthy easy recipe that will take you no more than 20 minutes on a busy morning. Enjoy!
Banana Oat Waffles
Ingredients
Serves about 4
1 cup rolled oats
2 medium bananas chopped
2 eggs
1 teaspoon vanilla extract
1 teaspoon baking powder
Fresh fruit of your choice
Honey/maple syrup
Peanut/almond butter
Instructions
Place all the batter ingredients in a blender and blend until smooth.
Heat a waffle maker/iron and pour in a few tablespoons of batter.
Cook until the waffles are golden brown and cooked through.
Carefully remove the waffles and serve with toppings of your choice.
Nutrition
Calories: 165kcal | Carbohydrates: 28g | Protein: 6g | Fat: 4g | Saturated Fat: 1g | Cholesterol: 82mg | Sodium: 34mg | Potassium: 416mg | Fiber: 4g | Sugar: 8g
Don't miss another great blog: Subscribe Now