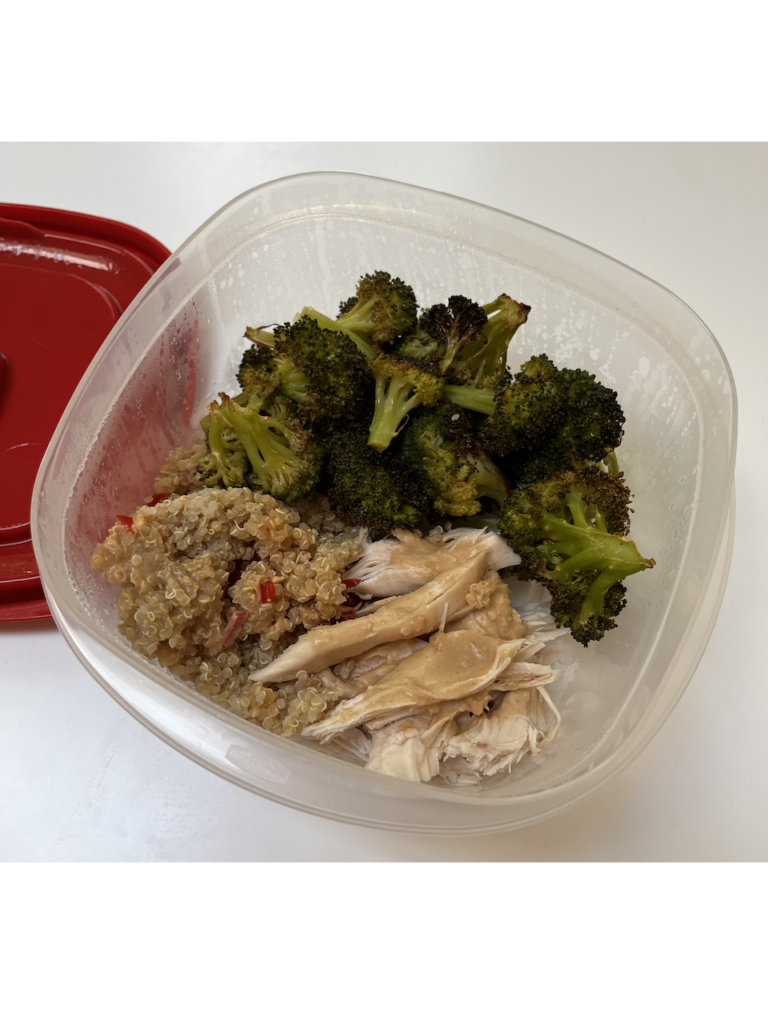 Batch prepping and batch cooking can save you time and money as well as help you eliminate some areas of food waste. I don't always have time to do this on the weekend but when I do it makes the work week so much less stressful. Batch cooking and prepping on the weekend allow me to quickly build meals throughout the week with little effort on a weeknight.
The key is to prep and cook versatile ingredients and then store the prepped items separately. This allows you flexibility in your game plan and helps you create meals with a variety of flavors in little to no time. Frequently used ingredients often include grains, proteins, and vegetables.
For example, I recently batched cooked quinoa, roasted broccoli, and roasted chicken. I also prepped the Med Instead of Meds, peanut sauce, and a peanut garnish (chopped roasted peanuts, chopped cilantro, and crushed red pepper). When I batched prepped, I did have a specific meal in mind but I also knew I would have leftover ingredients that would allow me the option of making other dishes throughout the week. The recipe turned out really good! It can be made vegetarian by omitting the chicken and selecting a vegetarian-friendly protein source.
Quinoa, Broccoli, and Chicken with Peanut Sauce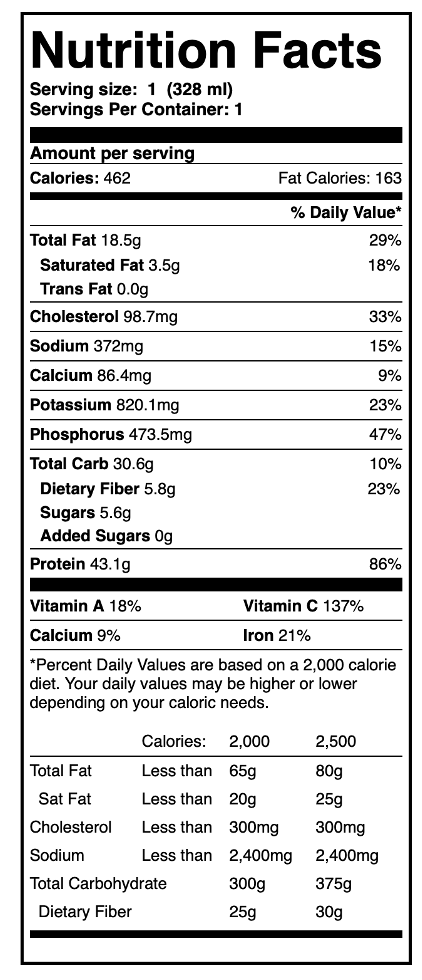 In a lunch container:
1/2 cup cooked quinoa
4 ounces of roast chicken
1/2 cup broccoli
1 Tbsp Peanut Sauce
1 Tbsp peanut garnish
Quinoa, Broccoli, and Chickpeas with Peanut Sauce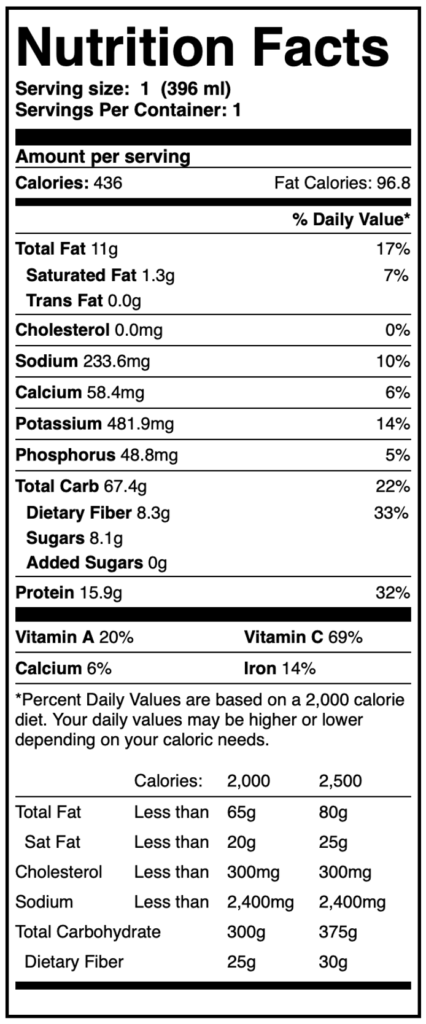 In a lunch container:
1/2 cup cooked quinoa
4 ounces of roasted chickpeas
1/2 cup broccoli
1 Tbsp Peanut Sauce
1 Tbsp peanut garnish
Don't miss another great blog: Subscribe Now