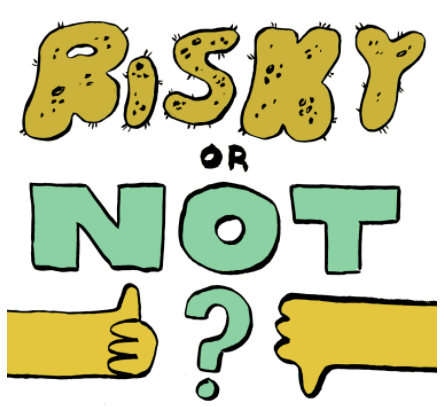 Have you ever wondered if it is safe to eat yogurt past its best by date or thaw poultry at room temperature? Maybe you are unsure if you can eat those roasted vegetables you left on the counter overnight or if you can store butter at room temperature. For all of your food safety related questions, look to the Risky or Not? podcast!
Risky or Not? is a short (about 11 minutes per episode) podcast hosted by Professor Ben Chapman, one of our colleagues and a food safety extension specialist at NC State University, and Dr. Don Schaffner, a food science extension specialist at Rutgers University. Dr. Don and Professor Ben release episodes about 3 times each week and answer all of your questions "about everyday risks from germs." These extension specialists keep their science-backed answers succinct and straightforward so that you will finish each episode feeling informed on the topic at hand.
Here are a few Risky or Not? episodes to check out:
For a complete episode list, look through the Risky or Not? website. You can listen to episodes directly through the website or find them on Spotify or Apple Podcasts.
Don't miss another great blog: Subscribe Now