We have created more tools to help you set a SMART Goal and track your progress during this year's Holiday Challenge. If you have not already done so, now is the time to set a SMART goal, one that is Specific, Measurable, Attainable, Relevant, and Timely. But, what exactly do we mean by each of those words? Our Set a SMART Goal tool walks you through the process of setting your own SMART goal and breaks down each piece. Start with your overall goal, then use the prompts to complete your goal. Here is an example: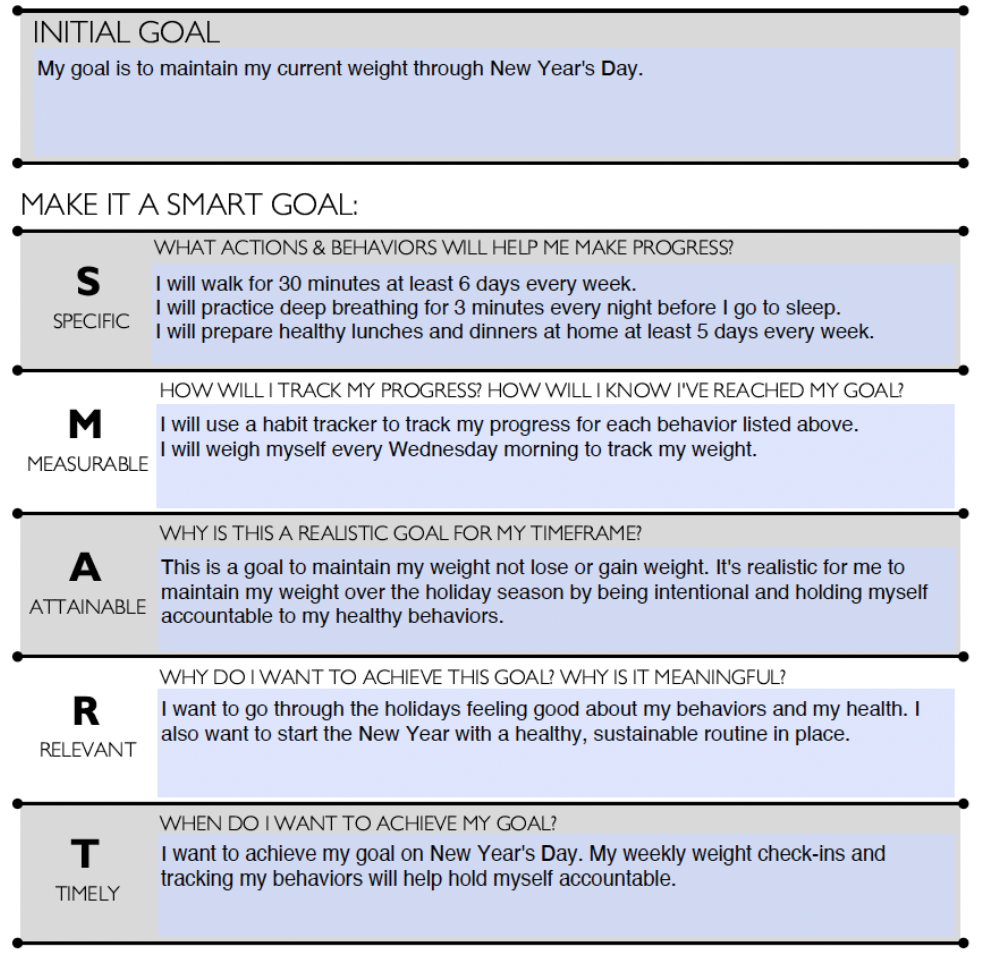 Next, you can use our Habit Tracker tool to track your progress each week. Write out your SMART goal at the top, then add the behaviors that will help you make progress toward your goal. Indicate the days you engaged in the behavior with a check. At the end of the week, reflect on your wins and areas for growth. Here is an example using the same SMART goal: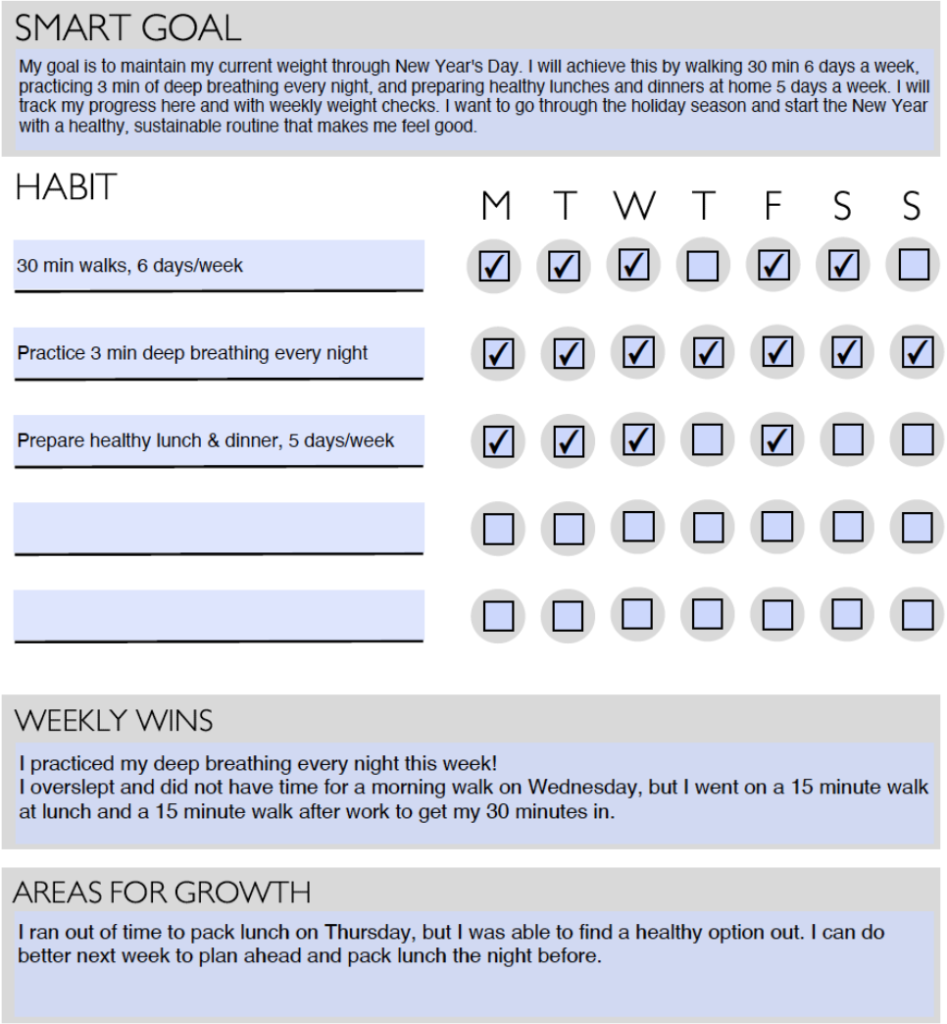 You may find new behaviors or adjust the ones you start with as you go through the Holiday Challenge. Find behaviors that work for you and are sustainable.
Don't miss another great blog: Subscribe Now