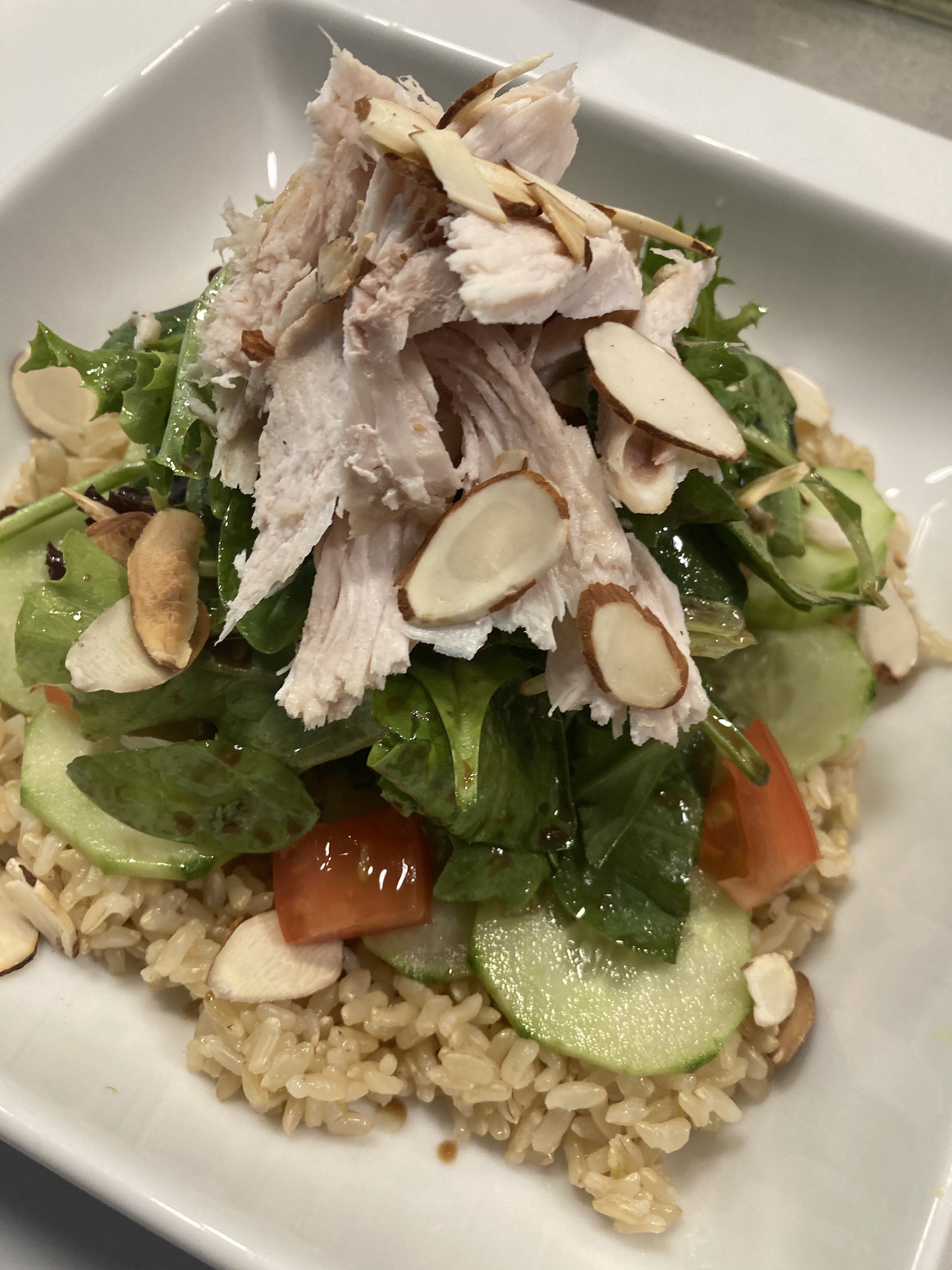 After the big Thanksgiving meal, a grain bowl is a welcome fresh meal that uses some of the leftover turkey. There are a lot of possible variations on this so don't feel like you have to stick to the recipe. Just layer the flavors with what you have on hand. The recipe below makes two bowls. It uses balsamic vinaigrette but you can use most any dressing.
Ingredients
2 cups cooked whole grain such as quinoa or brown rice
½ cup chopped cucumber
1 tomato, chopped
2 cups lettuce such as spring mix, arugula, or spinach
6 ounces shredded turkey
2 T sliced almonds (or other nut or seed)
Directions
Place the grain in the bottom of two large bowls.
Layer the cucumber and tomato.
Dress the lettuce with the vinaigrette. It will be a little dressing heavy but you need this to be able to flavor the other vegetables and the grain.
Top the cucumber and tomato with the dressed lettuce.
Top with the shredded turkey.
Top with the almonds.
Nutrition Information per Serving
Serving Size: 12 ounces
Calories: 490 calories
Fat: 25 grams
Sodium: 370 mg
Carbohydrates: 42 grams
Fiber: 2 grams
Sugar: 2 grams (Includes 0g Added Sugars)
Protein: 25 grams
Don't miss another great blog: Subscribe Now