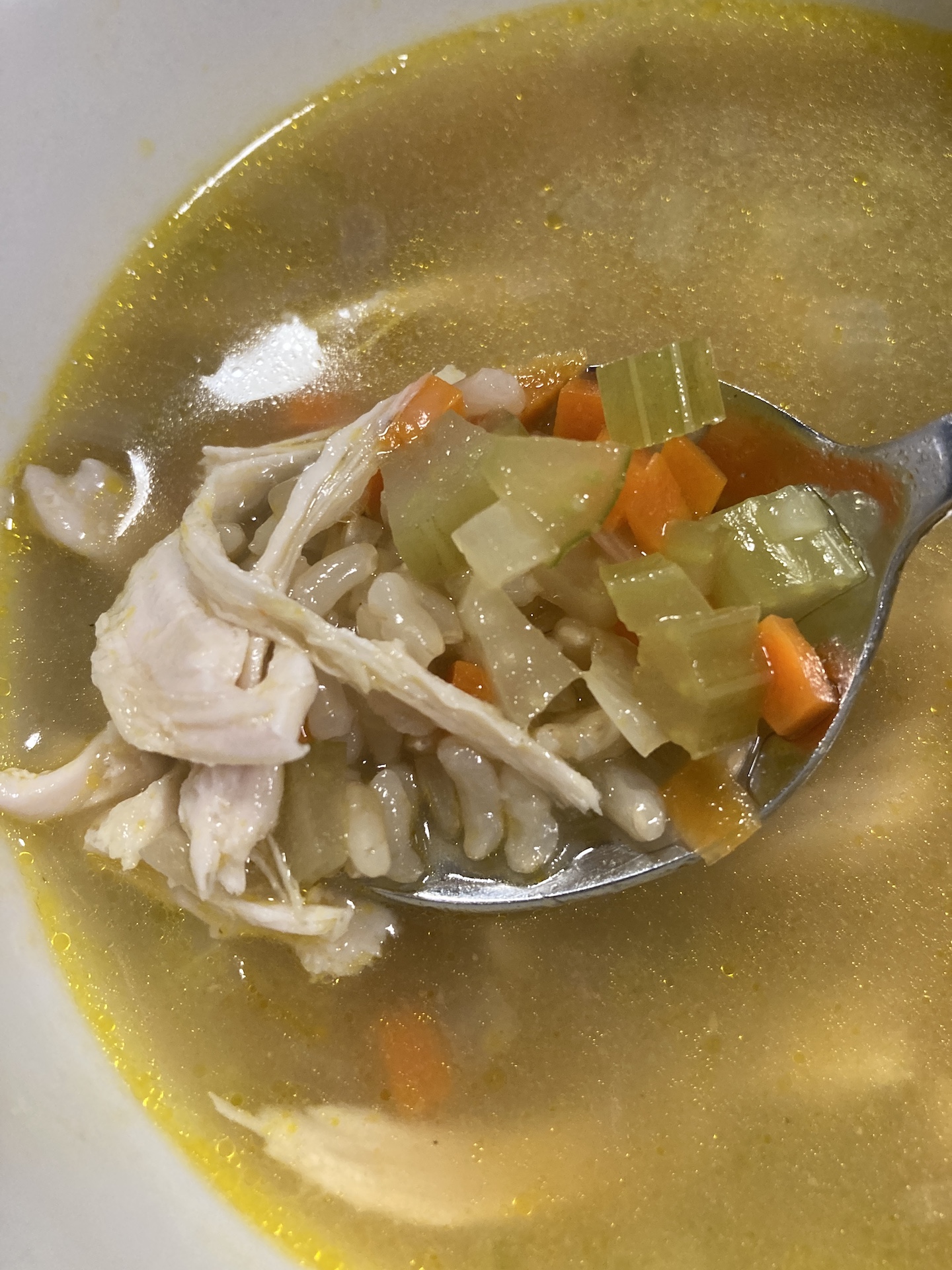 Leftover turkey is great to add to soup. This simple, delicious soup also uses leftover rice that you may have. If you don't have rice, you can add noodles. The size of the carrots and celery is up to you. However, I like chopping them rather small (1/4 inch). Since the soup is not pureed, keep in mind that how you chop them is how they will be in the final soup. Try and keep the pieces uniform.
Ingredients
1 t olive oil
1 large carrot, chopped
2 celery stalks, chopped
1 onion, chopped
¼ t salt (or more to taste depending on the broth you use)
1 box low sodium chicken broth
5 grinds of black pepper (1/4 t)
1 cup shredded turkey
1 cup cooked brown rice or ½ cup uncooked noodles
Directions
Heat the oil in a large pot over medium heat.
Add the vegetables and salt and allow to cook for 10-15 minutes. Do not allow to brown. Adjust heat as needed.
Add the chicken broth and pepper and cook for another 15 minutes. Adjust seasoning.
Add the turkey and rice and allow it to heat through. Note: do not cook or hold for a long period of time once you add the rice as it will overcook. If you are using noodles, add them and allow them to cook according to package directions.
Nutrition Information per Serving
Serving Size: 25 ounces
Calories: 460 calories
Fat: 20 grams
Sodium: 860 mg
Carbohydrates: 39 grams
Fiber: 4 grams
Sugar: 6 grams (Includes 0g Added Sugars)
Protein: 35 grams
Don't miss another great blog: Subscribe Now