I love making homemade spaghetti sauce…that is until I had Giovanni Rana's Marinara. I cannot make it any better and the addition of carrots in their recipe means it is low in added sugar. You can find it in the refrigerator section with the fresh pasta in many grocery stores. When I saw it in Eataly (a large Italian gourmet grocery store) I knew it had to be good. I use Rana's Marinara for many things, pasta (of course), pizza sauce, baked eggs with sauce, etc. I always seem to end up with a dab left over. I developed this super simple recipe to use up extra sauce but now it is so popular in my house, it often gets first-run of the sauce.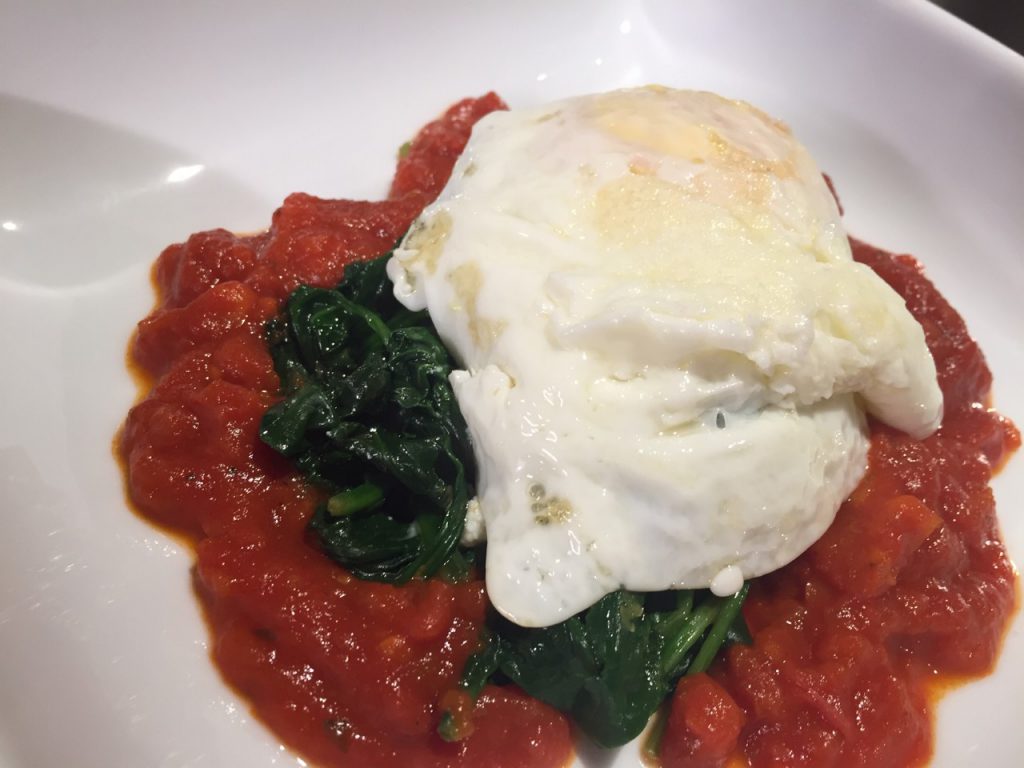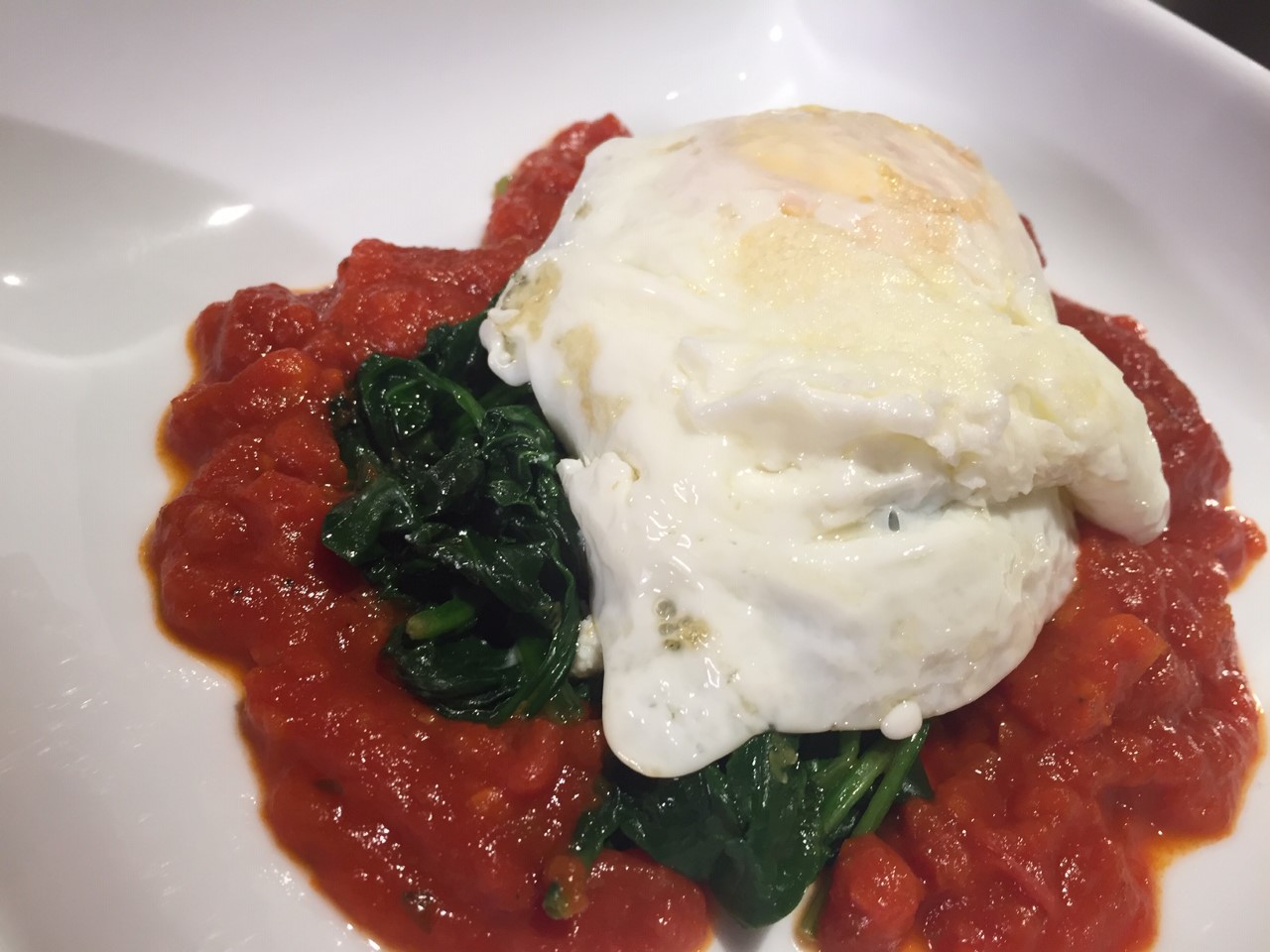 Over Medium Eggs with Spinach and Marinara Sauce
The following is for 2 servings
Ingredients
1 cup Marinara
1 Tablespoon olive oil
1 bag baby spinach
2 teaspoons lemon zest (optional)
Olive oil (or other oil) non-stick spray
2 eggs
2 Tablespoons Parmesan cheese
Directions
Heat the Marinara sauce in a small saucepan or microwave until warm.
Cook the spinach in the olive oil adding the lemon zest if using. Cook until most of the liquid is evaporated.
Wipe out the pan and spray with olive oil.
Cook the eggs turning once until over medium.
Place the spinach in a mound in the middle of two plates.
Spoon the Marinara around the spinach.
Place the cooked egg on top of the spinach mound.
Top with Parmesan cheese.
Nutrition Information per Serving
Serving Size: 12 ounces
Calories: 260
Fat: 16 grams
Sodium: 840 mg
Carbohydrates: 16 grams
Fiber: 3 grams
Sugars: 6 grams (Includes 0g Added Sugars)
Protein: 13 grams
Don't miss another great blog: Subscribe Now