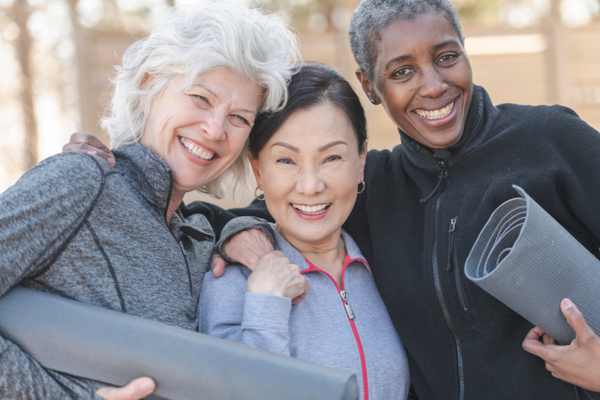 We are social beings. If covid lockdowns taught us anything, they taught us that we as humans are designed to interact with others. And researchers say that exercising with other active people can help motivate us to be active ourselves. Being active with friends also helps make exercise more enjoyable and holds us accountable to stick to our workout routines.
Here are 5 tips for choosing a workout buddy!
Pick an activity that you and your workout buddy both enjoy; e.g., walking, running, pickleball, or working out at the gym.
Choose a buddy at a similar fitness level with similar fitness goals, so neither of you gets discouraged.
Select someone who lives in close proximity to you, to increase the chances of being able to meet up on a regular basis.
Choose someone with a similar schedule to yours; e.g., are you a morning exerciser or prefer evening workouts?
This may seem obvious, but select a buddy that you like. Socializing during the activity is half the fun.
Don't miss another great blog: Subscribe Now