It's March – How are things going with your healthy goals for the year? Here are 6 moves to help you keep motivated.
Change a Password
Pick an Account you use frequently and change the password. I have used words like Healthier, Mindful, Exercise, Breathe, Relax, Ignore the Excuses, and other words to remind me about the healthy goals I have set.
2. Follow New Instagram, Pinterest, or Facebook Accounts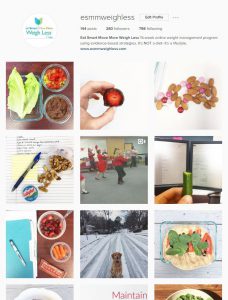 Put something positive on your Facebook or Instagram feed with motivational quotes or pictures. Have them show up in your feed first so you see them frequently!
3. Make a Healthier Version of a Recipe
NCAA basketball tourney is about to start, St. Patricks's Day is coming up, and Easter is next month. Find a recipe you like and modify it to make it healthier.
4. Try Out a Gym
By March, the allure and excitement of the new exercise routine can fade or may be gone. Go find a gym and get a one day or a week pass and try out their equipment or a class you have never done.
5. Exercising at Home?
If you can't get to a gym, there are a growing number of programs you can download and try at home. This year I tried out LesMills workouts and a travel workout by Sarah Smith.
6. Walk/Run Events
As the weather warms up, the number of runs and walks increase across the US. There are runs around charities, holidays, or just for fun.  A couple sites I like to check: