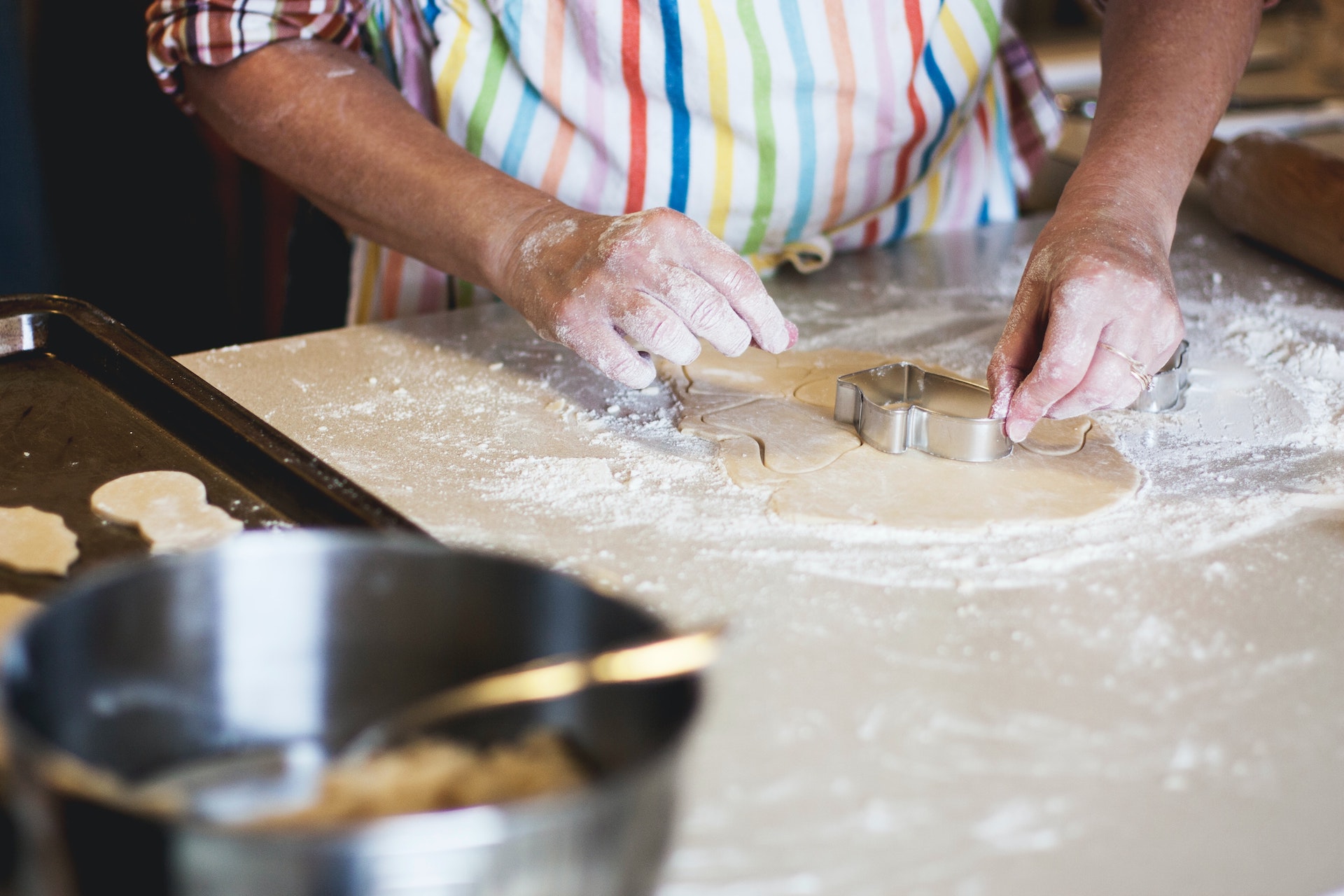 Our colleagues at the NC Safe Plates team have prepared a Baking Food Safety Fact Sheet with tips to bake safely this holiday season!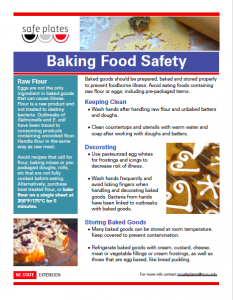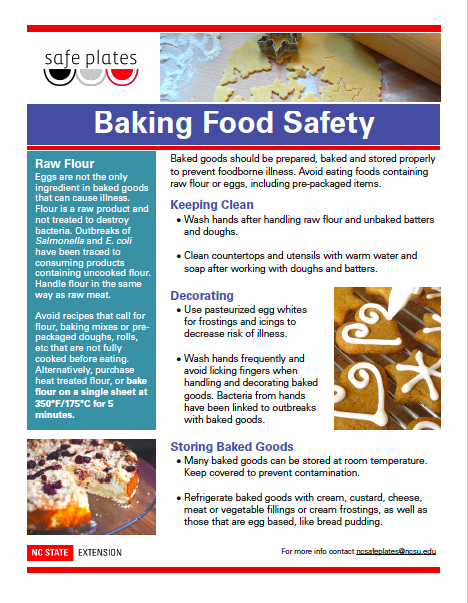 Baked goods should be prepared, baked and stored properly to prevent foodborne illness. Avoid eating foods containing raw flour or eggs, including pre-packaged items.
Keeping Clean
Wash hands after handling raw flour and unbaked batters and doughs.
Clean countertops and utensils with warm water and soap after working with doughs and batters.
Decorating
Use pasteurized egg whites for frostings and icings to decrease risk of illness.
Wash hands frequently and avoid licking fingers when handling and decorating baked goods. Bacteria from hands have been linked to outbreaks with baked goods.
Storing Baked Goods
Many baked goods can be stored at room temperature. Keep covered to prevent contamination.
Refrigerate baked goods with cream, custard, cheese, meat or vegetable fillings or cream frostings, as well as those that are egg based, like bread pudding.
Raw Flour
Eggs are not the only ingredient in baked goods that can cause illness. Flour is a raw product and not treated to destroy bacteria. Outbreaks of Salmonella and E. coli have been traced to consuming products containing uncooked flour. Handle flour in the same way as raw meat.
For more information contact ncsafeplates@ncsu.edu
If you have concerns about preparing food gifts see this information from the CDC. Currently, there is no evidence to support transmission of COVID-19 associated with food. In general, because of poor survivability of these coronaviruses on surfaces, there is likely very low risk of spread from food products or packaging.
Don't miss another great blog: Subscribe Now