Below is a testimonial from a recent Eat Smart, Move More, Weigh Less participant, Evelyn:
"I recently connected with a long time friend at a business conference and we discussed lifestyle changes and weight loss.  I shared my weight loss goals with her and she encouraged me to consider enrolling in Eat Smart, Move More, Weigh Less program.  She believed so strongly in my ability to be successful, I enrolled in the online Eat Smart, Move More, Weigh Less course.  I enjoyed the sessions and actively participated.  The group interaction was very beneficial in helping me sustain my behavioral changes.  I was most successful at in adding several exercise sessions into my day. My job is very sedentary and I work 10 hours a day.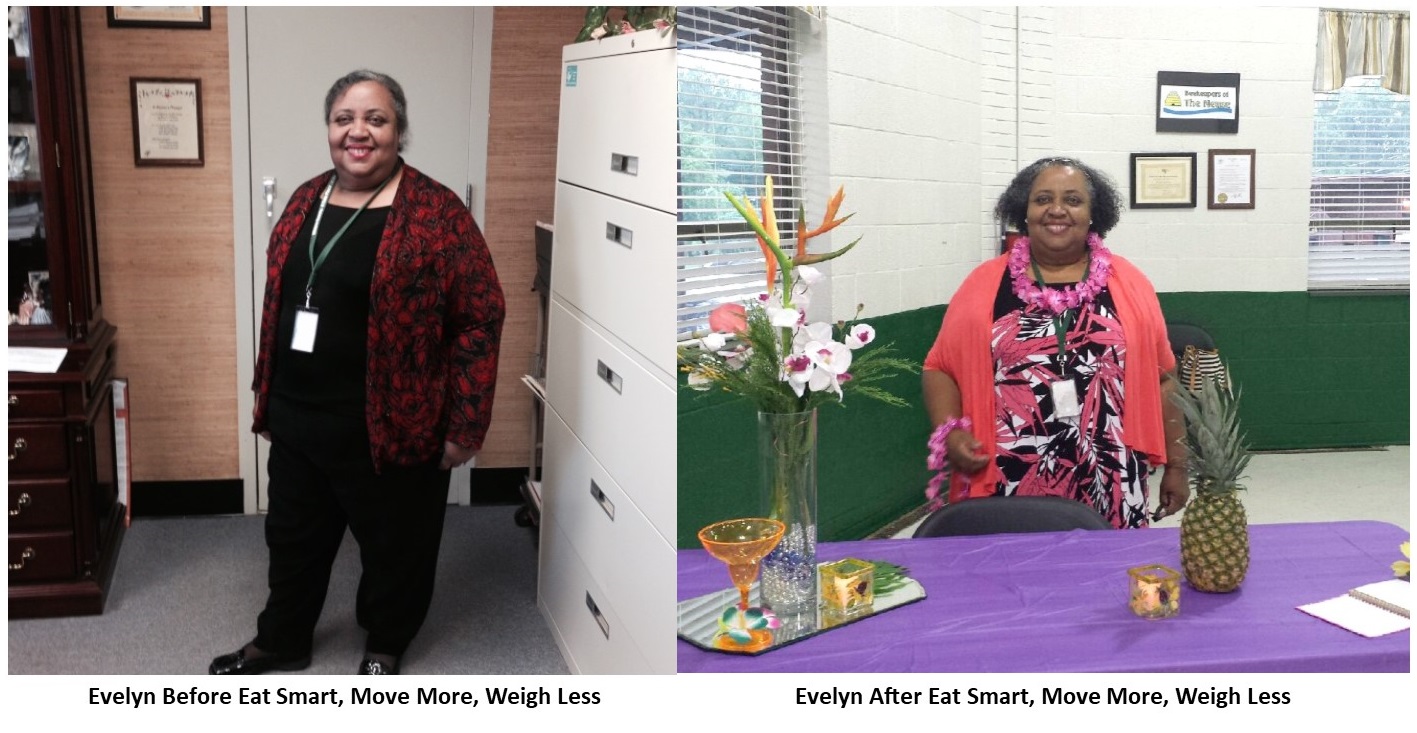 I use the following strategies to increase my physical activity:
I exercise during breaks at work.  I use resources shared in the program to guide me.
I leave the office during lunch and walk.
I now park to accommodate distance walking.
I stretch periodically during the day and before exercise.
I include more face to face interactions with staff instead of just sending an email.
I dance more.
I decreased my screen time at home.
I clean the house and walk in place when talking on the phone.
I ride my stationary bike before dinner meals (30-60 minutes).
Benefits Gained:
Increased flexibility
Less joint discomfort
Feel better overall
More stamina
Improved blood pressure
Feel less stressful
10 pound weight loss
Overall, I thoroughly enjoyed the program. The group interaction was very beneficial in helping me sustain my behavioral changes. I want to say thank you to Eat Smart, Move More, Weigh Less."
 -Evelyn, Recent Eat Smart, Move More, Weigh Less Participant
Don't miss another great blog: Subscribe Now