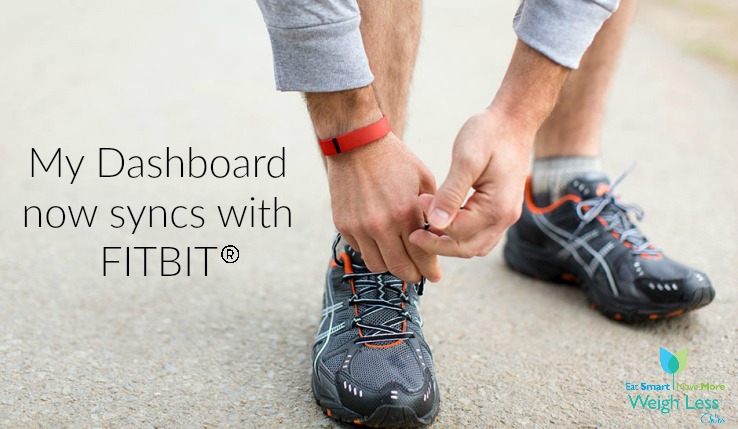 We are very excited to announce that My Dashboard, the private participant portal to track progress, now syncs with Fitbit devices and the Fitbit app! We have been making big changes in order to better serve participants, such as changing the name of the Weekly Tracker to My Dashboard to eliminate confusion, but this is one of the biggest yet. Participants can now sync their Fitbit to their My Dashboard account to automatically import weekly weight, average daily step count, and minutes of aerobic activity. By connecting it to My Dashboard, a participant's instructor will be able to see the weekly progress while providing feedback and one-on-one support. A participant can use My Dashboard as a private hub to keep track of their measurable data and personalized feedback in order to effectively track their progress throughout the program. We believe each step forward deserves to be celebrated, and this allows the participant to do so.

Participants can sync their information even if they do not have a Fitbit device. If they do not have a Fitbit, but they would still like to track using the Fitbit app or website, they can create a free Fitbit account at any time and begin tracking their information. Fitbit also syncs with other health and wellness apps such as MyFitnessPal, LoseIt, Apple Health, Samsung Health. No private information from Fitbit is shared with Eat Smart, Move More, Weigh Less, only the three measurements; weekly weight, average daily step count for the week, and minutes of aerobic activity (minutes of aerobic activity is calculated by adding the moderate and active minutes together).
Our goal is to make it as easy as possible for participants to sync their devices, track their data, and measure their outcomes. We are taking all the steps we can to make this happen.
If you are a participant and would like to sync your Fitbit, please click here for step-by-step instructions and check out our Fitbit FAQ page for common questions and concerns. Log into My Dashboard and get started today!
Don't miss another great blog: Subscribe Now