The frozen meal section of a grocery store can be a bit overwhelming with all the different choices. Especially when trying to choose a healthy option! The Eat Smart Move More Weigh Less team has started this new blog series to help you navigate the frozen aisle by rating our favorite (and least favorite) frozen meals we eat. May the best meal win!
Amy's Indian Palak Paneer-Creamed spinach and cheese with rice and rajmmah dal.  Made with organic spinach, rice, and beans.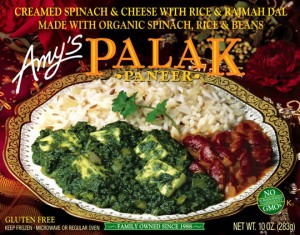 Healthy Choice 100% Natural Portabella Spinach Parmesan- Nine grain penne with baby portabella mushrooms, spinach, and tomatoes. Topped with Parmesan cheese.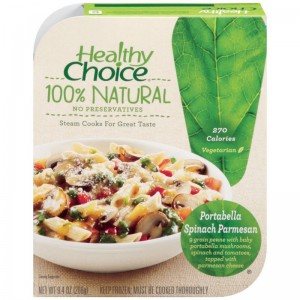 Smart Ones Sesame Chicken (steamer bag)- White meat chicken with linguine and vegetables in a sweet and spicy sauce.
Celentano Eggplant Parmigiana (no description on package).