It's getting unbelieva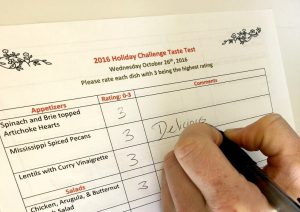 bly close to the start of the Holiday Challenge (November 14th), and we kicked off this year with a fabulous 10th annual Holiday Challenge Taste Test!
The Holiday Challenge Taste Test is an annual event in which we determine which recipes will be included in the Holiday Challenge. Each team member chooses a healthy recipe, brings the dish to the event, and we all taste and rate each dish. Only the highest rated dishes make it into the Holiday Challenge. It's always a fun day in the office to celebrate the kick-off of the Holiday Challenge and to make sure find the BEST dishes to share with you all (make sure you sign up here).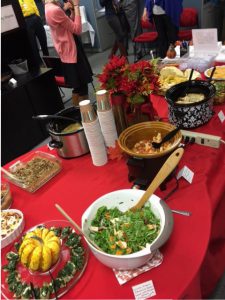 Everyone who participated in the Taste Test filled out a ratings sheet and rated each dish on a scale of 0-3, with 3 being the highest. Dishes this year ranged from Honey-Glazed Delicata Squash to Frozen Chocolate Cheesecake bites (YUM)!
We are so excited for you all to take part in this year's Holiday Challenge. It is sure to be a fun seven weeks. For those of you who have not signed up, you still can- and it's FREE! The Holiday Challenge promotes weight maintenance during the holidays by providing daily tips, tweets, and newsletters with healthy recipes every week. Mark your calendars for November 14th!