Fall is in the air, and that means it's time to cozy up with a warm pumpkin spice latte! Instead of using up your calories for the day on a sugar-heavy Starbucks Pumpkin Spice Latte, try this one instead and save on cash too. Here is a recipe for homemade pumpkin spice latte from Natalie Hodson (she also has a how-to video)… enjoy!
Ingredients (2 servings)
1 cup unsweetened vanilla almond milk
½ cup plain pumpkin purée filling (120 g)
1 Tbsp vanilla extract
3 stevia packets (or sweetener of choice)
5 tsp pumpkin pie spice
10 oz strong brewed coffee
Directions:
Mix all ingredients in blender then microwave for 45 seconds.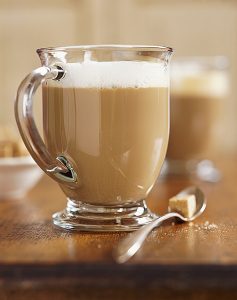 Don't miss another great blog: Subscribe Now