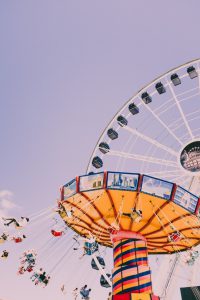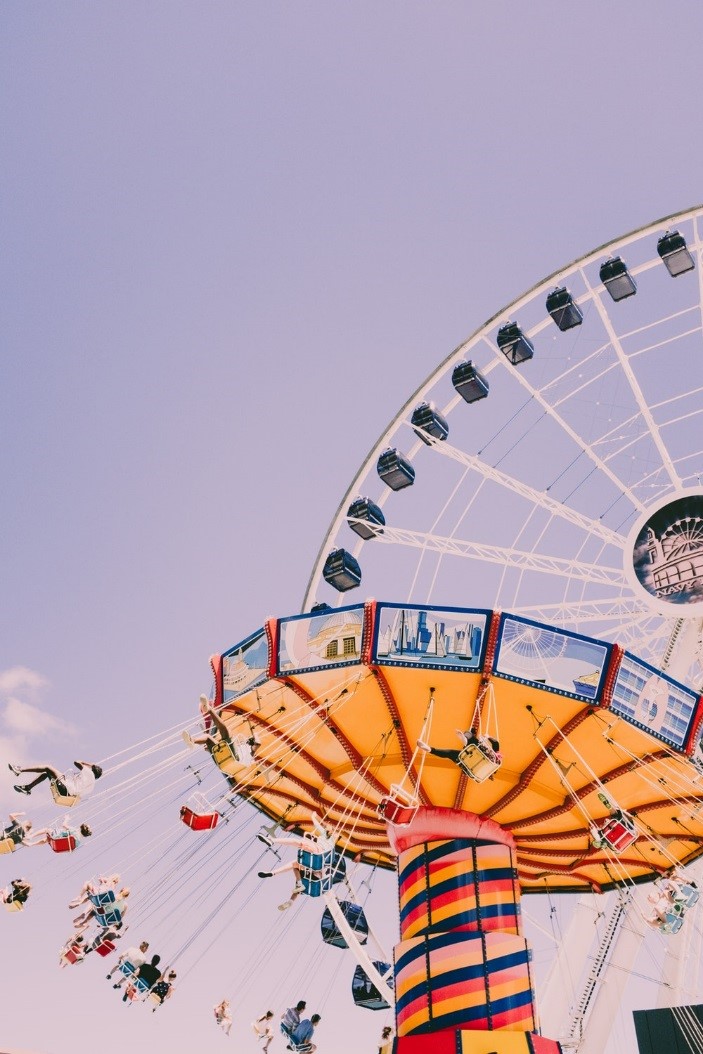 No matter where you are reading this from geographically, the autumn season brings exciting annual traditions! One of my favorite traditions is to attend the North Carolina State Fair. Even if you do not attend your own state fair, similar events are held in local towns as well.
No matter the size and location of the fair, a few things are certain: friends, fun, rides, and fried foods. Although many temptations arise at the fair, don't let them stand in the way of your weight maintenance or weight loss goal. There is always more to a fair than the food – enjoy the other attractions as well! Below are some helpful tips on how to enjoy your next fair adventure.
Eat before you go. There are a lot of food vendors throughout the fair – and the aromas alone will entice anyone. However, if you're full, you may be less tempted. Choose a healthy snack or meal before you leave that's full of lean protein, fiber, and whole grains. An apple with peanut butter or a turkey sandwich on whole wheat bread with vegetables can help you feel full and ward off temptations.
Stay hydrated. Drinking water throughout the day helps your body feel full. You will also want to refuel your body while walking around all day at the fair. However, be mindful to not drink your calories – heavily sugared drinks like lemonade, sodas, and milkshakes will only make you thirstier and will quickly add up your calorie intake for the day. Instead, carry around a water bottle to refill often.
Sharing is caring. Often, the quantities of food are extra large at the fair. If there are some foods you want to try, share the plates with friends or family members. That way, everyone can enjoy the plate and you do not consume as much food.
Eat Mindfully. Remember to practice mindful eating, especially when attending the fair. Be thoughtful when choosing the food you will eat instead of being enticed by aromas or the environment. The fair only comes once a year, so choose your one favorite food item you cannot get any other time of the year. Then eat that food slowly and enjoy each and every bite.
Enjoy the attractions. There is more to see besides the rides and food at any fair. At the North Carolina State Fair, there are many attractions that can capture anyone's attention: pig racing, cake decorations, biggest produce competition, textiles, livestock shows, metalsmithing, flower and garden show, and much more. You never know, you may find a new interest!
Don't miss another great blog: Subscribe Now